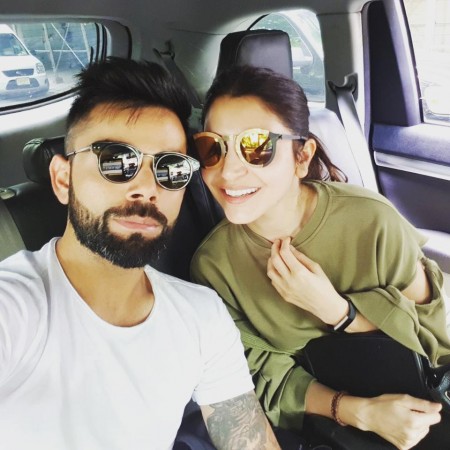 Virat Kohli is one of the few celebrities around who has dared to come out and admit his relationship with lady-love Anushka Sharma.
While the adorable couple never misses a chance to thrill everyone with neverending PDA during private outings, Virat likes to tease his fans with some secrets he shares with girlfriend Anushka.
Excitement has been at an all time high since it was announced that one of the two big guns of India — Aamir Khan and Virat Kohli — are coming together for the first time in the history of Indian television to celebrate the festival of lights, and entertain fans on a Diwali special episode.
While the two will be seen sharing some of the rarest-of-rare secrets in their freewheeling conversation, the channel has now teased their fans with a short video that gives us a glimpse of Aamir and Virat bonding over the game of blocks and Bhangra.
One thing that catches our attention in the video is Virat saying "Nushkie is very honest," as he talkis about Anushka. He is seen adding that he has fallen in love only once in his life.
So all you Virushka fans out there, this is the name Virat adoringly calls his girlfriend Anushka!
In the same episode, Virat is seen telling Aamir what he likes or dislikes about Anushka. Virat says she is always honest and extremely caring, and has improved him as a person over the past three-four years.
On the other hand, he dislikes her being irregular with timings, as she is always 5-7 minutes late.
Watch the video here:
More such secrets of Aamir and Virat are expected to be revealed when Zee TV airs the Diwali special episode on October 15 at noon.