Did you think Apple's MacBook Pro was the most expensive laptop available in the Indian market? Think again. That distinction goes to this new laptop by Acer.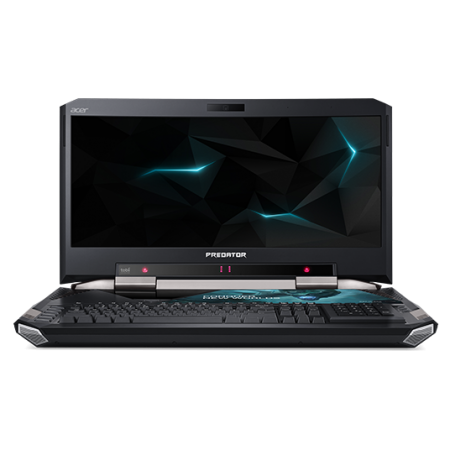 Acer India has launched the Predator 21X gaming laptop, originally unveiled at IFA Berlin 2016, for a jaw-dropping Rs 6,99,999. For those interested, the Acer Predator 21X is currently on pre-order on Flipkart and will be available for sale starting December 18.
However, the Indian pricing of the Predator 21X is higher when compared to its retail price of $8,999 (approx Rs 5.77 lakh) in the US.
Apart from being one of the most powerful gaming laptops in the world, the Predator 21X is also touted to be the world's first gaming computer with a curved display.
As the name suggests, the Predator 21X houses a 21-inch curved IPS "ultrawide" display with G-sync support with a resolution of 2,560x1,080 pixels and an aspect ratio of 21:9. The display also has a refresh rate of 120Hz, which is ideal for running graphics-heavy games.
Powering the behemoth is a seventh-generation Intel Core i7 processor with a clock speed of 2.9GHz and turbo boost up to 3.9GHz. The graphics rendering is taken care of by not one but two Nvidia GeForce GTX 1080 graphics cards, which are among the most powerful GPUs in the world.
Under the hood, the Predator 21X packs a mind-numbing 64 GB of RAM (DDR4-2400 type) and four separate 512GB solid state drives (SSDs) – including two NVMe PCIe SSDs – and a 1TB 7,200rpm hard drive. The total storage on the Predator 21X is 3TB.
Each Predator 21X will ship with a custom hard-shell carrying trolley case. Additionally, the first 300 notebooks will include a limited-edition series number on the panel. There's also also a full-sized mechanical backlit keyboard and a convertible Precidion TouchPad.
The Predator 21X has two USB 2.0 ports and two USB 3.0 ports along with an HDMI port and an SD card reader. It also comes equipped with a Thunderbolt 3 USB Type-C port. Acer claims that its killer "DoubleShot Pro" technology is able to pick the fastest network connection.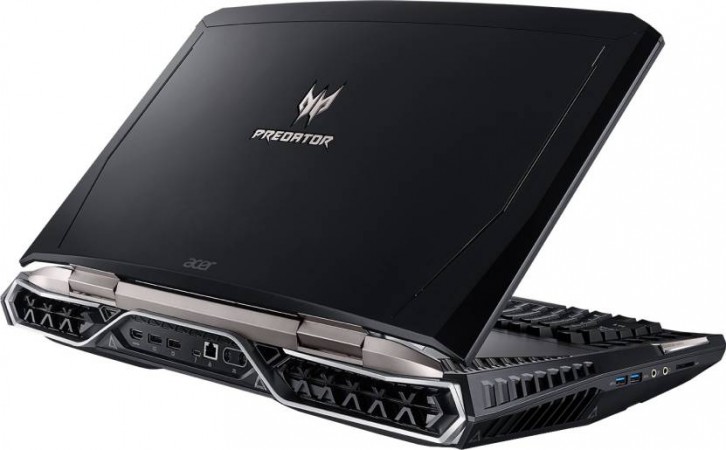 Six built-in stereo speakers comprising of 4 regular speakers and 2 subwoofers power the audio on this gaming device with a three-way audio design for an immersive gaming experience.
In the software department, the Predator 21X is based on the Windows 10 interface and comes with Windows Hello support. Acer has also preloaded some apps like its DustDefender and CoolBoost apps on the Predator 21X to keep it from heating due to extensive gaming,
Packing five system fans (including three AeroBlade fans) along with nine cooling pipes, the Predator 21X is bound to be a heavy device, weighing in at 8.5 kilograms.