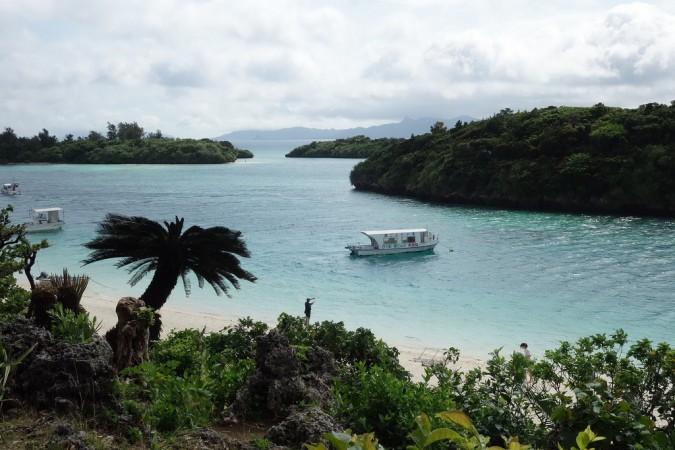 When we talk about a perfect vacation on a beach, many think of Hawai or Bali but according to a new survey by TripAdvisor, a tiny island in Japan is giving tough competition to these popular tourist destinations.
According to the TripAdvisor list of 'Destinations on the Rise', the Ishigaki Island in Japan is the most favourite among the travellers. The awards, now in their sixth year, analyse 44 locations worldwide and compare the growth in review ratings by the travellers.
Known for its pearl-white sandy beaches and beautiful diving spots, Ishigaki has seen a rise in the number of visitors by 10.5 percent reaching 8.77 million in 2016. Crowned the 'most trending destination' on the platform, Ishigaki is also a heaven for the food lovers.
With the rapid increase in the number of tourists, Ishigaki is expected to surpass Hawaii which only saw a 2.9 percent rise to reach 8.93 million tourists in 2016. In fact, the second location on the list is Kapaa in Hawaii followed by Nairobi in Kenya.
"It shouldn't come as a surprise that Ishigaki is a trending travel spot. Japanese travellers have been heading there for fine-sand beaches and fancy-fish spotting for years," Rebecca Hallett, Japan expert at guidebook publisher Rough Guides, told the Telegraph UK.
Having a small population of only 50,000 people, Ishigaki is known among professional divers and snorkelers for a long time but the island is now gaining popularity among regular tourists because of its mangrove forests and rare coral reefs.
"The loss of the ferry link a few years back means you have to fly, which puts a lot of international travellers off. It's worth it, though, for the slow-paced tropical paradise you find. If getting away from it all here isn't hardcore enough for you, you can take a ferry to one of the Yaeyama Islands' even more remote and mysterious islands, like wild Iriomote or tiny, distant Yonaguni," Hallett added in her conversation with the Telegraph.
So, if you are planning an international trip to Japan, maybe you can add this tiny island to your bucket list and experience something different.