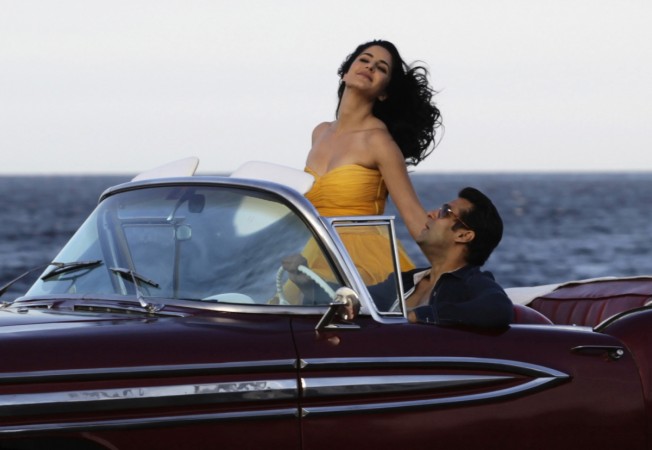 Salman Khan has always been very protective about his exes so much so that he doesn't think highly of men who have broken their hearts. Katrina Kaif is one such former flame the superstar is looking out for.
A close friend of Salman's told the Asian Age that Salman was helping Katrina "rebuild" her life post-split with Ranbir Kapoor. Salman had apparently asked the actress to be "wary" of her relationship with the Kapoor scion.
"He is helping Katrina rebuild her life and career. With regards to her relationship with Ranbir, Salman had asked her to be wary. She didn't listen. Salman is not one to say, 'I-told-you-so'. Instead, he is trying to re-establish Katrina's career by recommending her to his producer friends," the leading daily quoted the insider as saying.
This could very well be true considering how Katrina has often said that he would turn to Salman for help at any point of time in her life and career.
The source added that it's not just Katrina but all of his exes (barring one), including Somy Ali and Sangeeta Bijlani, will agree that the 50-year-old actor has been extremely "thoughtful" and "generous" towards them.
"It's not just Sangeeta and Katrina, Salman has been very good to all his exes, including Somy Ali. Barring just one ex, they will all tell you how considerate, generous and thoughtful Salman has been as a former lover. In fact, so protective he is of them that he turns hostile towards men who break their heart. Azharuddin and Ranbir are now surely not on Salman's speed-dial," the source said.
In other news, Salman is wrapping up "Sultan" and Katrina is busy with Anurag Basu's "Jagga Jasoos," which stars Ranbir Kapoor.