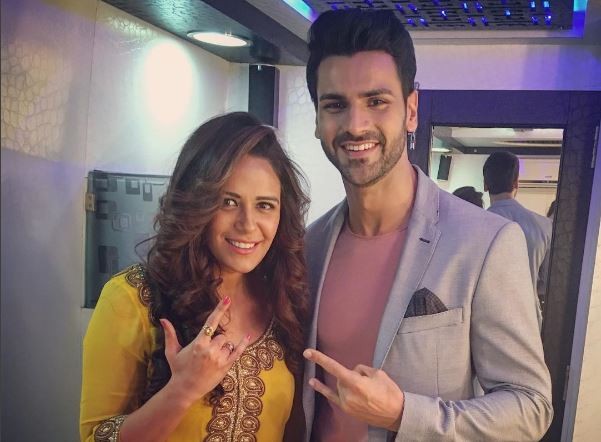 Ekta Kapoor's much-ambitious project Kawach, which had created a huge buzz due to its star cast, is set to go off air. A finite series, Kawach was expected to be as successful as Ekta's supernatural show Naagin. However, the show starring Mona Singh and Vivek Dahiya failed to live up to the viewers' expectations, resulting in a drop in its Television Rating Point (TRPs).
According to the Times of India, Kawach will air its last episode on November 20. Initially, the makers had decided to pull the plug, but later gave it another chance to raise the TRPs by extending it by another 14 episodes. Yet, when the TRPs didn't improve, the makers finally decided to end the show.
Kawach will end on a happy note with Paridhi (Mona) killing Saudamini (Ashwini Kalsekar) and the lead pair Rajbir (Vivek) and Mona living happy ever after.
Kawach revolves around Mona's character Paridhi, who goes to any extent to protect her husband Rajbir (played by Vivek) from the spirit of his ex-lover Manjulika (Sara Khan). Interestingly, the first episode of Kawach, which was aired on June 11, managed to attract 17.5 million viewers. However, soon after the debut, the show failed to live up to the viewers' expectations, resulting in a drop in its ratings.
Earlier, Mahek Chahal played the role of Manjulika, but the popular actress had to quit it due to her leg injury. During her short stint on the show, Mahek had made it into the hearts of the audience. Considering her deteriorating health, the makers had no option, but to replace her with Sara.