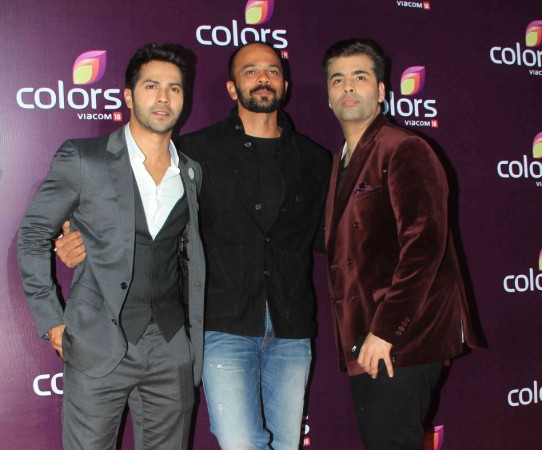 Karan Johar apparently took revenge on Rohit Shetty on the sets of India's Next Superstar. The filmmaker reportedly made Rohit wait for three hours after the latter had done something similar.
According to Mid-Day, Karan made him wait for over three hours before he could shoot for the opening act of the first episode of India's Next Superstar.
Rohit recently shot for the opening act on the show where he entered the stage on top of a car.
"When they shot for the promo a few days ago, Rohit made Karan wait for almost an hour. This time, Karan made him wait for over three hours. The shoot that was supposed to start at 5 pm kicked off at 8 pm," the publication quoted a source as saying.
Well, this seems to be a perfect way of vengeance. Karan and Rohit are two of the biggest film-makers in the industry, and in such scenario, ego clashes are not surprising.
Karan's last directorial Ae Dil Hai Mushkil was one of the biggest hits of 2016. The film had a clash with Ajay Devgn's Shivay, but had Ae Dil had beaten Rohit Shetty directorial at the box office.
On the other side, Rohit's latest film Golmaal Again is also a massive hit. The film was released a few days ago and had ruled the box office for a good time. It turned out to be one of the most successful films in the Golmaal franchise.