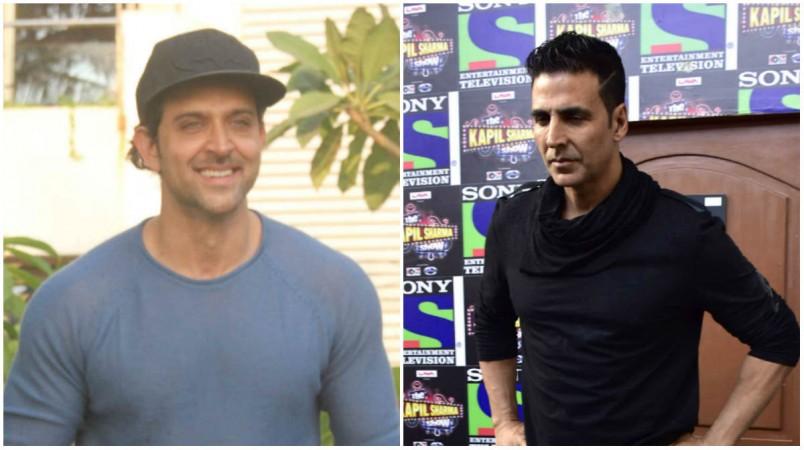 On Aug. 12, two big-ticket films — "Mohenjo Daro" and "Rustom — are set to clash, but the lead stars are hardly rattled. Hrithik Roshan and Akshay Kumar are spending their time on social media praising each other.
Hrithik tweeted: "Congrats @akshaykumar . Loved the #rustom trailer. Good choices maketh d man. I'm sure u agree @mrsfunnybones :) God bless," to which Akshay responded: "I couldn't agree more. Takes a brave man to take on the #MohenjoDaro era! Take a bow my friend." Meanwhile, Akshay's wife Twinkle Khanna wrote that they all will celebrate together once both the films do well.
This is certainly out of the ordinary, and not what you'd expect from actors of films that are set to lock horns. So will one eat into the other's collections? Only time will tell. However, both the films have interesting premises.
"Mohenjo Daro" is a revenge story set against the backdrop of the Harappan culture. The period-film goes thousands of years back in time, which means the action and romance will be way different than what Hrithik usually does in his films. For this one, he will be seen taming wild beasts, bare-handed.
"For 'Mohenjo Daro', I am travelling back in time. It has been a great journey, great experience. I really believe it is going to be one of my best films. I hope and pray that the audience also agrees with it when the film releases," the Press Trust of India quoted Hrithik as saying.
"Rustom" comes from a different genre. The crime-thriller is loosely based on the controversial Nanavati case of 1959, in which a naval officer was tried for killing his wife's lover in cold blood.