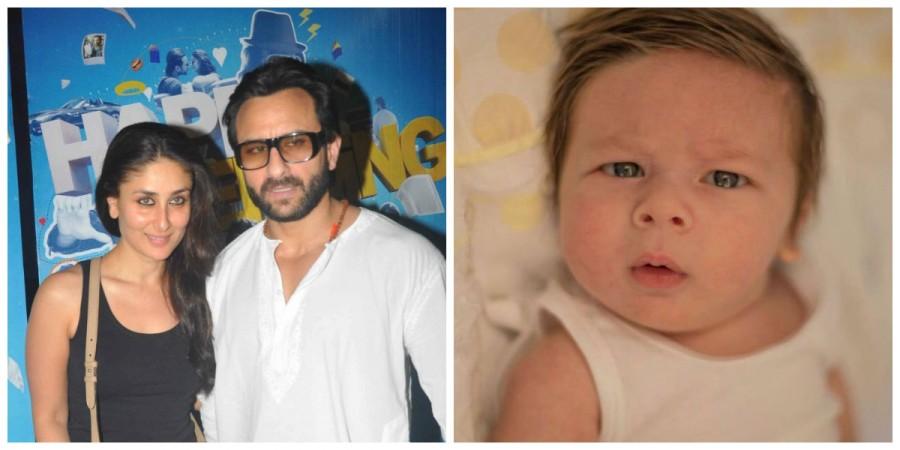 Kareena Kapoor Khan and her hubby Saif Ali Khan had recently bought a new house, but the star couple is reportedly again out on house-hunting, and the reason is their little son Taimur Ali Khan.
The already bought abode is spacious enough to accommodate not just Saif and his wife, but also the actor's son and daughter from first wife Amrita Singh. However, it is apparently not big enough for toddler Taimur.
"It's a real pity that Kareena and Saif have to move so soon after they settled into their dream house. The home they built took four years to complete. Kareena and Saif personally supervised every brick in the residence. They supervised, built and constructed the whole custom-made residence," The Asian Age quoted a source as saying.
"It had individual rooms for everyone, including Ebrahim and Sara whenever they wanted to spend time with their dad, and for Saif's mom Sharmila whenever she visited them from Delhi. But now, with Taimur's arrival, they need a bigger place. Not just a room for himself to toddle around in a few months," the source added.
The report also said that the star couple has already seen a couple of plots, and are likely to make a deal soon. A few days back, a picture of Taimur had gone viral on social media.
The photo had showed Kareena's baby sitting in a baby stroller. While the little kid had looked super cute, the stroller had also made news as it was reported to be worth Rs 30,000.