The new Google Pixel 2 and Pixel 2 XL smartphones come with a lot of exciting features that make the devices stand out from the crowd. But there is one unique feature included in the latest flagships that just might save your life, if you tend to take calls or read texts while driving.
Thanks to a new app called "Pixel Ambient Services," which was listed to the Play Store before Google announced the Pixel 2 series, both the new handsets can now automatically toggle on the "Do Not Disturb" (DND) mode if you are on a moving vehicle. This way, if you are on the steering wheel, you will be unaware of calls and text messages that might normally grab your attention even if you are driving.
The "Pixel Ambient Services" app includes a "Driving" setting screen, which, if turned on, allows DND to automatically get activated whenever the vehicle you are in is on the move. What makes it possible are the phone's sensors and Bluetooth that tell the Pixel 2 or Pixel 2 XL whether the vehicle is moving, according to Android Police.
However, there is a drawback with this feature as it cannot differentiate between the driver and a passenger inside the same car. Therefore, you might want to disable this feature on your Pixel 2 or Pixel 2 XL if you are not driving, because there is no reason to be oblivious to calls and texts while sitting in the passenger seat or one of the back seats.
Launched on Wednesday, October 4, both Google Pixel 2 and Pixel 2 XL are confirmed to get OS and security support for at least three years. The new handsets currently run on the latest Android 8.0 Oreo operating system.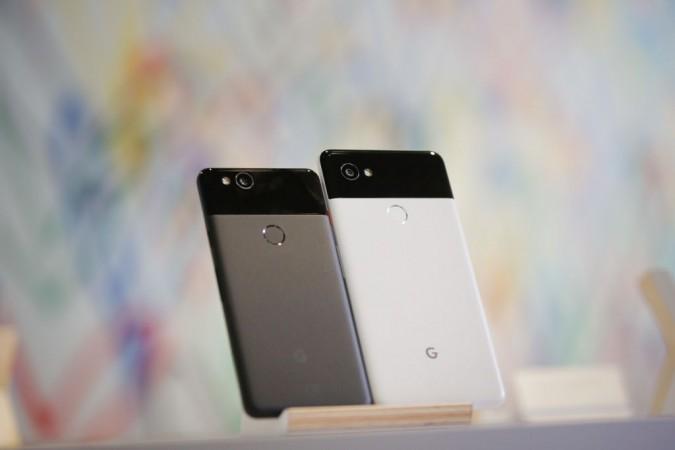 The Google Pixel 2 is equipped with a 5-inch AMOLED screen at a resolution of 1920×1080 pixels. The Google Pixel 2 XL, on the other hand, sports 6-inch P-OLED screen at a resolution of 2880×1440 pixels.
Another notable difference between the devices is about their battery capacity. The Google Pixel 2 comes with a 2700mAh battery while the bigger Google Pixel 2 XL carries a 3520mAh battery.
Both the phones are powered by Qualcomm Snapdragon 835 MSM8998 chipset. Other common specs include 4GB of RAM, 64GB/128GB storage, 12.2MP rear camera and 8MP front-facing camera.