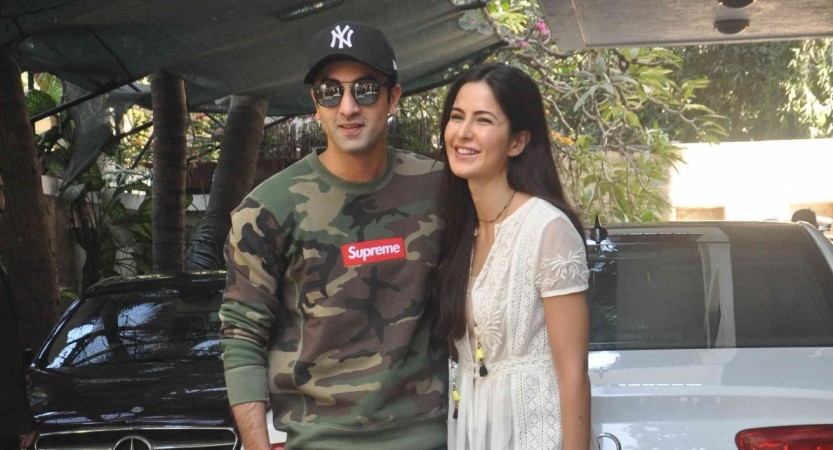 Ranbir Kapoor and Katrina Kaif were in a serious relationship for quite a few years; the couple had even moved in together, rented one of the posh flats in Mumbai and were spotted happily attending family get-togethers.
Unfortunately, they went separate ways sometime in January this year. There were reports how they would shoot using body doubles (for "Jagga Jasoos"), so that they didn't have to be in each other's company. The spite and hostility had spiked, which had everyone thinking that they were done for good.
However, a recent Asian Age report claims that Ranbir made a "hush-hush" visit to Katrina's new home. "The mutual friend never expected to see Ranbir there. But Katrina did not seem surprised. It looked as though she was expecting him," a source told the leading daily.
The mutual friend who witnessed the reunion couldn't stay to know what the meeting was all about. Was it work or personal? Only time will tell. For now, it's good to know that at least they are interacting on some level.
This is great news because a few days ago, there was a strong murmur that the two timed their entries for Vogue Beauty Awards 2016, so that they do not bump into each other. Apparently, their managers were on their toes ensuring that they do not cross paths.
Meanwhile, when Katrina was asked about how to deal with a break-up, she said: "Go to the gym and do crunches."
Why did they split?
No one knows the correct answer to this, but there are a few theories around it. Some say it was Ranbir's non-committal attitude that irked Katrina, others say they were not very compatible. While the boyfriend spent time with friends and partying, his ladylove would stay at home. There are rumours that it was Ranbir's film with ex-girlfriend Deepika Padukone that caused a major crack in his equation with the "Baar Baar Dekho" actress.