There's so much chatter about Apple iPhone 8 and Samsung Galaxy Note 8, but little is being heard or said about other flagships. But rumours about Google's next flagship are already making strides, and a new concept video gives fans' interest a boost.
Google Pixel 2 XL, which is also being called Google Pixel XL 2, is going to be a major step-up from the current Pixel series. Everything from design to the specifications of the phone will undergo a massive makeover to give Pixel 2 XL the ammunition to fight the upcoming iPhone 8 and Samsung Galaxy Note 8.
A recent leak outlined the possible specifications of the Pixel 2 XL, which is codenamed Taimen, but the latest concept video gives us the visuals of what the phone might look like if Google follows through on the rumours.
Concept Creator uploaded a video of Google Pixel 2 XL concept based on the leaked render by Android Police. There's no guarantee Google will pick up cues from this video, but the way the Pixel 2 XL has been shown is quite fascinating.
Take a look at the video below:
With these looks, Google Pixel 2 XL will get complimenting features to rule the flagship arena. The handset is expected to boast a 6-inch OLED display made by LG and feature a bezel-less design. The company will borrow the dual-tone glass and metal finish from the 2016 Pixel and refine it for the appeal.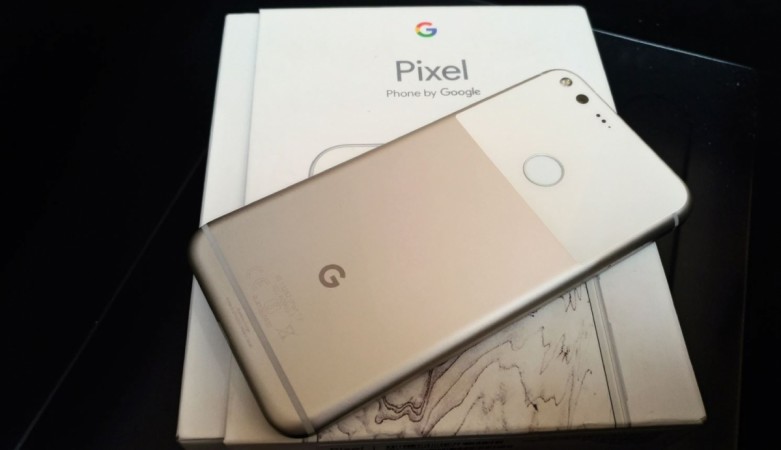 The display's aspect ratio will be akin to LG G6 and Samsung Galaxy S8 (18:9), which will make the phone handy despite its large display. The fingerprint scanner will still sit at the back of the phone, and the speaker grill will be widened for better stereo and to eliminate the 3.5mm headphone jack.
Under the hood, the Pixel 2 XL will feature the latest Snapdragon 825 chipset, paired with 4GB RAM and 128GB storage. The handset is also expected to have a squeezable frame to launch Google Assistant and other apps, something we've already seen in the HTC U11.
While some might find it disappointing, the Pixel 2 XL will still have a single 12MP rear camera and a 7MP front snapper. The current Pixel series have proven to be quite effective despite the single lens setup even when pitted against dual camera smartphones in the market.
With all these upgrades, Google Pixel 2 XL will retail around $800, which will be at par with upcoming flagships in 2017.