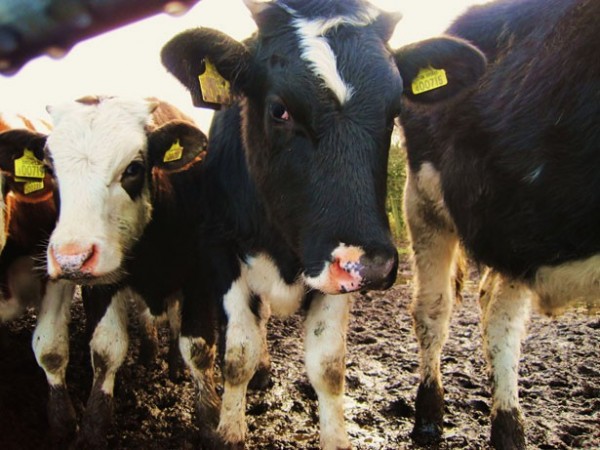 This Muslim family belonging to a community of butchers in Maharashtra's Dahiwandi village is unique. The family doesn't slaughter cattle; instead, passionately protects a 165-strong herd in the village that is reeling under drought.
One of the family members, 55-year-old Shabbir Sayyad, traces the orign of this practice to an incident that happened in the seventies in his village in Shirur Kasar taluka in Beed district.
His father Budan Sayyad was desperate to shrug off the stigma of being called Khatik, a colloquial term in villages for butchers. "He started with two cows that he had saved from the butcher's knives and began taking care of them," says Shabbir, according to a report in India Today.
Taking inspiration from his benevolent father, Shabbir purchased 10 cows from a butcher in 1972. Soon, villagers came to know about this unconventional family and many of them started giving their old cattle to them.
A crippling drought does not deter the family of six – Shabbir, his wife Ashrabi, sons Ramzan and Yusuf and daughters-in-law Rizwan and Anzum – from resisting the temptation of selling off the cattle.
Instead, the family earns a living by selling cow dung to local farmers that nets them about ₹70,000 annually, a princely sum considering the fact that the region's per capita income was ₹19 per day in 2012.
Further proof of the family's commitment is evident from the fact that they don't even sell milk, leave alone cattle for slaughter. The bulls are sold to local farmers for a nominal amount on a written commitment that they won't be sold to butchers.
The going is quite tough for the family, where water scarcity is a perennial problem. An earlier hailstorm killed three calves and two cows. In the last five years, 12 cows had died.
"Every time a cow or calf dies an untimely death, the loss is painful. It is like losing a family member," says Shabbir.
His sole contact in the village is a local journalist Navnath Yewale, who says: "There is dearth of drinking water for humans due to drought. The cattle are becoming malnourished due to lack of adequate water and fodder. The calves are the first to be affected as malnourished cows are not able to nourish their young ones."