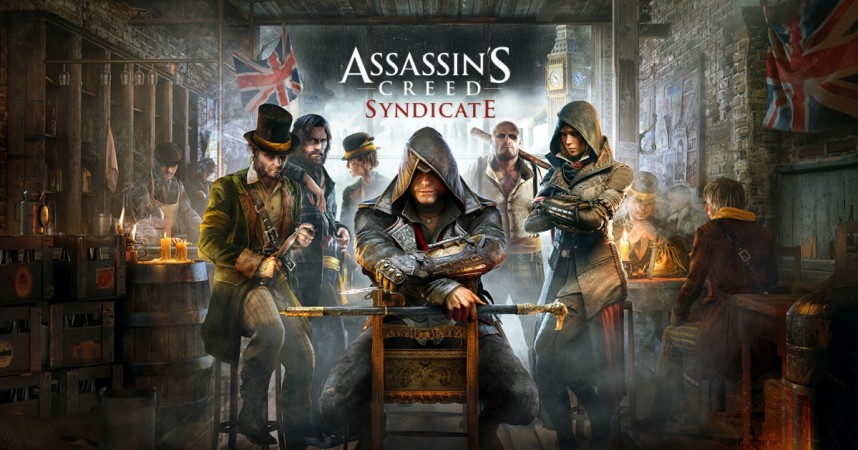 Plenty of details have appeared over the week on several different subjects on the San Diego Comic Con International. And, if those weren't enough to light up your uber-sensitive geekdom, we are sure you will get your fix from Ubisoft's recently-released animated short that sheds considerable light on the backstory of the upcoming Assassin's Creed Syndicate.
The new animated short for the game (see below), written and directed by F Gary Gray and art provided by Pop Mhan, tells the story of great changes that the 1868 Industrial Revolution had brought to the people of London.
However, in time, it became apparent that the capitalist regime is an insatiable machine and was creating a social system that would feed on the suffering and blood of the working class, the poor and the impoverished, while a select few got to enjoy most of the wealth and riches.
Jacob, Evie Frye and the Rooks soon gave birth to organized crime scene in the city to tip the scales of balance back into the hands of the people. In this particular piece, though, Jacob, Evie and their allies target the plans of one corrupt train baron.
Apart from that, the animated short also picks up references to a number of gameplay features that were revealed for the game in previous trailers, including Jacob's grappling hook and cane swords. Overall, it's just a brilliantly done animation that should give you a fair idea about the new game.
Assassin's Creed Syndicate is currently set to be released on 23 October for PS4, Xbox One and PC.
[Source: Twinfinite, YouTube]