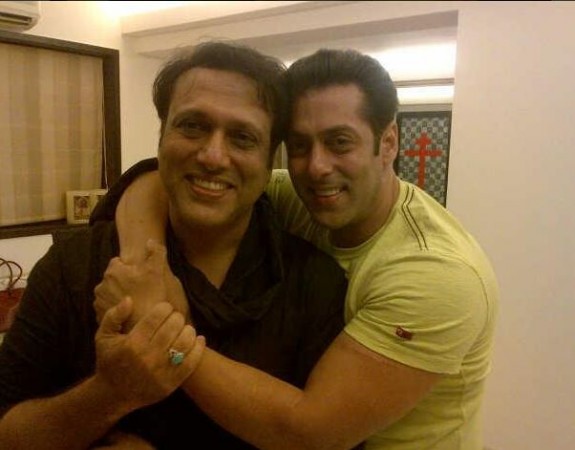 Salman Khan and Govinda were thick as thieves at one point in time, but that equation has faded. In one of the recent press interactions, the latter appreciated the superstar, but also hinted that he doesn't expect much from him.
When I quit politics, he had supported me and for that, I thank him. But in any case, one should not expect so much from another person that it burdens them professionally," Mid-Day quoted Govinda as saying.
An eyewitness said that Govinda denied reports of Salman helping him with projects, which includes the Hindi remake of Mahesh Manjerekar's Marathi film "Shikshanachya Aaicha Gho." This is in stark contrast to what he had said a few years ago.
The curious case of the remake
On Jan. 8, 2014, Salman told IANS that he had pursued Govinda for the film, but he said he hadn't liked it. The following day, Govinda put out a statement saying that Salman promised to make a few changes in the script but failed to do so, BollywoodLife reported.
"I had said no to the offer four years ago. I had told Salman about it (not liking the script). So he said he would get the script altered and have it sent again to me. And the script did come back to me, but I didn't find anything changed. I informed Salman about the same and then he just asked me to take whatever decision I deemed fit. That's it," Govinda elaborated.
The friendship
Salman and Govinda's friendship goes beyond their professional space. The first cracks in their rapport showed up when the 50-year-old actor failed to launch the latter's daughter, Tina Ahuja, into Bollywood.