People do a lot of things that are hard to comprehend, but they have their reasons.
One such action came to light in Boston, MA, earlier this week, when a Newsweek magazine dated October 24, 1988, was auctioned off for $50,587.
Before you started going through your old stuff, it's not the date or the magazine that is of significance here.
If you're wondering what could've possible shot the price of this decades-old magazine, you'll have to read on.
Firstly, it has to do with the person on the cover of that issue – Steve Jobs – and an extremely rare occurrence that took place in 1988.
It was the unveiling of the highly-anticipated NeXT computer at the Lotus Development Corporation in Cambridge, MA.
The device was aimed to revolutionise academia and other educational practices.
A senior buyer with the company approached Jobs at the launch with an unusual request: An autograph.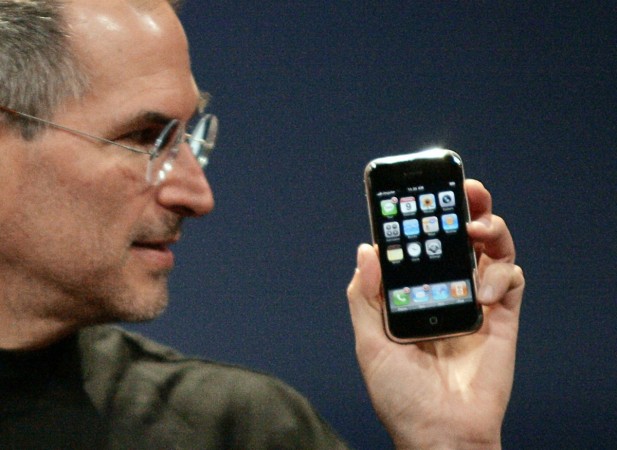 "Steve Jobs's autograph is extremely scarce – even as far back as 1988 he was reluctant to sign," Bobby Livingston — an executive VP at RR Auction, which carried out the sale of the magazine — said while giving a background about the auctioned magazine's high value.

As you might have guessed by now, Jobs's reluctance to sign did not stop him from signing his autograph on the Newsweek magazine. The autograph had the words "Steve Jobs" and "I love manufacturing!"
Diane Williams – a former employee of Lotus – narrated the scene in a detailed letter of provenance that accompanied the sale, saying "I realised his [Jobs'] visit to Lotus was a pivotal and exciting time in his career. He hesitated and said 'I don't do autographs' at which point I stepped closer, locked eyes and said 'then write something from your heart.' He smiled from ear to ear, and jotted the words: I love manufacturing and then signed it!"
From Jobs' biographies, it is clear that this couldn't have been more right. Adding the extra value to this autograph is that it was signed with his image on the cover.
"What makes this even more incredible is his signature combined with his image. His legacy to humanity was his creative genius, and his 'love for manufacturing' helped to revolutionise the technology industry for his legions of followers," Livingston added. And we couldn't agree more.
If your knowledge is a bit rusty on Jobs' journey during his initial days, here's how he landed up being associated with NeXT.
After being ousted from Apple in the fall of 1985, Jobs founded the NeXT project — a computer and software company aimed at the markets of business and higher education.
With his great marketing skills and promises to do exclusive interviews with multiple magazines, Jobs was found on the covers of several publications, including Newsweek in 1988 when the first NeXT Computer was introduced with great fanfare.
NeXT was bought by Apple for $429 million and 1.5 million shares of Apple stock in 1997, and Jobs returned to the company he co-founded.
Jobs passed away in October 2011, but his life continues to inspire young entrepreneurs around the world.
Besides this magazine, RR Auction sold a Steve Jobs-signed poster promoting the 1992 NeXTWorld Expo in San Francisco for $19,600 and a signed contract from 1978 for over $40,000.
It may be noted that Newsweek magazine was acquired by IBT Media — the parent company of International Business Times, India — in 2013. Its print edition — stopped in late 2013 — was restarted in 2014 after the acquisition.