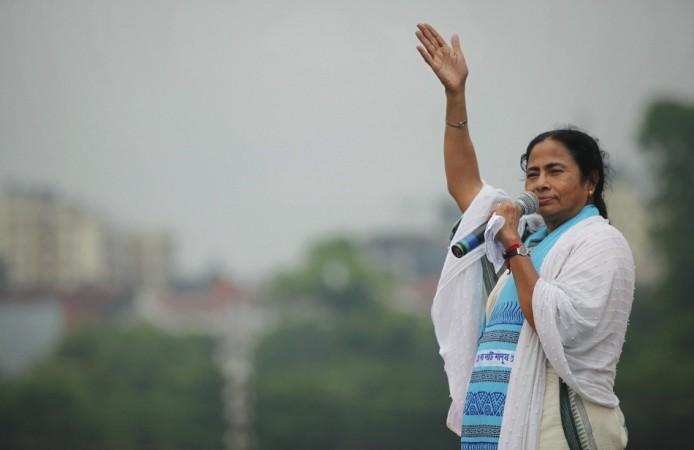 The third phase of West Bengal panchayat polls begins today in three districts of North Parganas, South Parganas and Howrah amid tight security. In the backdrop of violence between the ruling Trinamool Congress (TMC) and Opposition, the district will elect about 13,000 representatives to their respective village panchayats.
The voting will take place in more than 12,600 booths by around 99 lakh eligible voters. With the main race between Communist Party of India-Marxist and the ruling TMC, there are over 37,500 candidates to be chosen.
The panchayat elections that began on 11 July were asked to be rescheduled by an NGO as the 'polls are usually associated with violence', their statement had said. But the Supreme Court refused to interfere with the polling process.
Having proven right, a clash broke out between TMC and CPI(M) supporters in Barasat on Thursday. Two policemen were injured and a few vehicles were damaged in the 24 Parganas (North) district of the state.
Despite a surprise deployment of security forces by the Kolkata High Court ahead of the panchayat polls, violence continued.
The court had ordered four teams on the ground which would include an officer each from the state election commission.
UK Sengupta, the visiting election commission observer at Amdanga where the clash took place, had a bomb hurled near his vehicle. The EC officer escaped unhurt but the vehicle was damaged.
Senior police officials who rushed to the spot to control the situation arrested six persons due to their alleged involvement in the clash, PTI reported.
In another incident, an independent candidate's house in Birbhum's Gopalnagar area was burnt down by an angry mob after TMC leader Anubrata Mandal gave a speech encouraging supporters to attack such candidates.
The BJP has sought Mandal's arrest while the State Election Commission sought a report from the district's magistrate on the controversial speech.