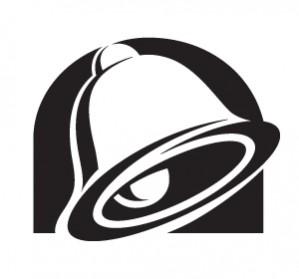 From a math teacher who couldn't contain her love for marijuana to a waiter who was unhappy with his "lame" uniform, here are a few people who forgot their bosses too know about Twitter.
Math teacher who tweeted naked picture while getting high
On January 2013, Carly McKinney, a 10th grade math teacher at Overland High School in Aurora, Colorado, sent tweets with revealing photos and outrageous posts, which were uncovered by a local news station.
While one contained a revealing selfie with the caption "Naked. Wet. Stoned.", another said, "Watching a drug bust go down in the parking lot. It's funny 'cuz I have weed in my car in the staff parking lot." All her posts suggested that McKinney was grading papers while under the influence of drugs.
While the school was obviously unimpressed with her juvenile behavior and put her on administrative leave, her students found the marijuana posts very classy and protested on her behalf. Her antics provided for amusing posts among Twiteratti too.
Why weren't teachers like this in my day!! #freecrunkbear #hero @carlycrunkbear pic.twitter.com/FVm3BaMarR

— Bernard Hannaway (@Bdfh2002) March 15, 2013
Obama administration employee fired for Twitter trolling
Jofi Joseph, a national security staffer in the Obama administration was fired following an internal investigation into the source behind the Twitter handle @NatSecWonk. The anonymous and biting Twitter account took aim both at Obama administration officials and Republicans.
Some of his tweets included:
"I'm a fan of Obama, but his continuing reliance and dependence upon a vacuous cipher like Valerie Jarrett concerns me."
"So when will someone do us the favor of getting rid of Sarah Palin and the rest of her white trash family? What utter useless garbage ....,"
In an email statement to Politico, Joseph admitted "What started out as an intended parody account of D.C. culture developed over time into a series of inappropriate and mean-spirited comments. I bear complete responsibility for this affair and I sincerely apologize to everyone I insulted." Since the firing, Joseph has written well-received articles on websites such as Atlantic Council.
. @NatSecWonk resurfaces using his real name at the Atlantic Council. Read Jofi Joseph on the #Iran deal http://t.co/7A8zlEtuh5 — Eli Lake (@EliLake) December 18, 2013
Taco Bell Employee who pissed on Nachos
On July 2012, Cameron Jankowski, an employee of Taco Bell at Fort Wayne, Indiana, posted a photo of himself allegedly taking a leak on a Taco Bell order and posted the photo on Twitter.
Cameron Jankowski's now-deleted tweet was aimed at winning a challenge of #pissolympics posed by porn magnate Hunter Moore of "Is Anyone Up?" fame and contained a photo of an individual peeing on a bowl of "Nachos BellGrande." It was tagged with #pissolympics, #nacobellgrand­e and captioned "guess where I work."
In response, hacker group Anonymous tweeted a link to a YouTube video that listed Janowski's personal details and screenshots of his tweets posted and retweeted by Jankowski. Although Jankowski claimed that the nachos weren't served to any customers and it was just a joke, he was fired. On the plus side, he was declared "winner of the piss Olympics"
@Cameronisonfire You have that on every single person who's ever eaten Taco Bell. Which is damn near everyone.

— Frank Costanza (@The_Hoagster) October 8, 2012
Waiter who tweeted about the lame uniform change
In 2009, Tim Chantarangsu, a server at California Pizza Kitchen, who was unhappy about the change in the waiter's uniform turned to Twitter: "@calpizzakitchen black button ups are the lamest shit ever!!!"
The tweet prompted a response from the company and eventually he was tracked down to a Long Beach CPK and fired for his behavior.
In response to the firing, a jovial and nonchalant Chantarangsu posted a YouTube video explaining the circumstances around his controversial tweets and firing.