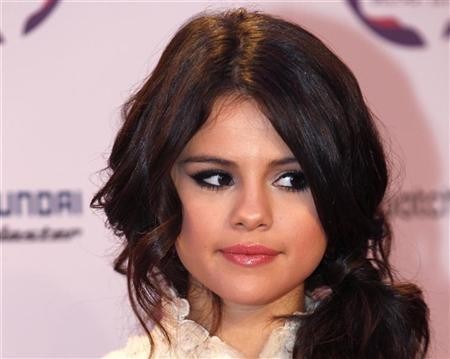 Justin Bieber appears to be madly in love with Selena Gomez and doesn't mind projecting his feelings for the singer to the whole world. On March 24 the "Baby" singer posted a message on Gomez's Instagram account.
"Love it when we're 'lovey-dovey'',the post read. This is the second time that Bieber has tried wooing his ladylove on social media. Prior to this, the popstar had posted Gomez's Vanity Fair party pic with a caption, which read "Most Elegant Princess".
Bieber and Gomez reunited earlier this March after a coffee and breakfast date at Starbucks. The couple is also rumored to be sending private and intimate pictures to each other. "He gets plenty from her and has a slew of pictures, and videos with her that would make the Internet explode," adding, "He gets all the important stuff," Hollywoodlife quoted a source.
The duo is making sure that they keep the romance alive by doing different things for each other. Bieber has even written a song for Gomez titled "Life is Worth Living". The song came exactly one week after the couple reunited and was spotted at a Laser Tag date.
"He loves her," another source told the website. "He loves her smile and likes all the time, especially all this make-up time that they're having. He's just going about his days with her, and loving and basking in every second of it."
However, there are some people in Gomez's life who does not approve of the reunion. The first one is none other than Gomez's BFF Taylor Swift. Swift has apparently distanced herself from the "Come And Get It" singer, since the Jelena reunion happened. Furthermore, Gomez's family is not happy with the reignited love of the couple.
"Selena kept this from everyone because she knows how much her friends and family disapprove, they think Justin's bad news and would have tried to put a stop to this," a source told the website.