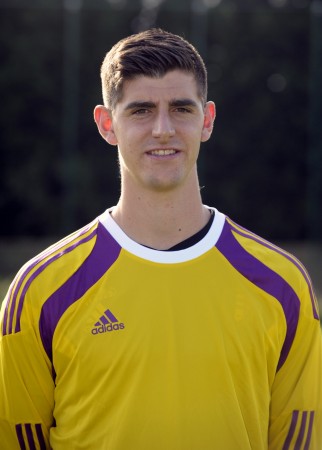 Chelsea goalkeeper Thibaut Courtois has pledged his loyalty to the club by inking a new five-year contract at Stamford Bridge.
"Chelsea Football Club is pleased to announce Thibaut Courtois has today signed a new five-year contract," read a statement on the club's official website.
Despite arriving at Stamford Bridge from Genk in the summer of 2011, the 22-year-old spent three years on-loan at Atletico Madrid as Petr Cech was the Blues' first choice goalkeeper.
However, after managing to impress at Atletico Madrid during his three-year loan stint, he returned to Chelsea this summer and displaced Cech as the Blues first choice goalkeeper.
And Courtois expressed his delight at having extended his stay at Stamford Bridge.
"I'm very happy with this new deal, it's really nice to have signed this new contract for five years. My future was already sorted but it's nice to know I'm going to be here for another five years and now I can just concentrate on playing games."
However, this news could see Cech make a move out of the club this summer as he would certainly not want to play second fiddle to Courtois after being the Blues first choice goalkeeper since 2004.
Meanwhile, Real Madrid winger Gareth Bale says that he is putting his money on Chelsea to win the Premier League title this season.
Although the Blues, who last won the Premier League title in the 2009/10 season, have had a strong squad over the years, they were not able to challenge for the English crown due to the lack of quality strikers.
Now after the departures of Samuel Eto'o, Demba Ba and Fernando Torres and the arrivals of Diego Costa, Didier Drogba and Loic Remy, their attacking issue seems to have been solved.
And Bale, who spent six years with Chelsea London rivals Tottenham Hotspur, feels that the Blues are the favourites to win the Premier League title due to the sheer stretch of their squad this season.
"I feel Chelsea will win (the title) this year. They're very strong, so I reckon they'll win this year," Bale told BT Sport in an exclusive interview.