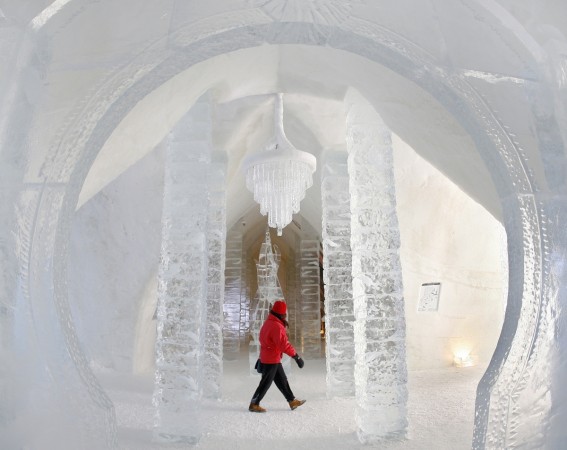 Why book a serviced hotel room when you can sleep in a car that has been mounted on a pole or even in a sewer pipe? You're beginning to squinch, but that's just beginner's level quirk.
In Bucharest, the Balea Lac Hotel, the interiors of which are completely made of ice, offers rooms that are pegged at -2 degrees Celsius. One of Moscow's micro hostels feature sleep boxes. Stockholm's Jumbo Hostel is essentially a Boeing 747-200 jumbo jet that has been converted into a 25-room hotel, with the cockpit made into a plush suite.
Who doesn't love a rolling, lazing Panda in a park? But now, you find them in a room. A South China hotel boasts of a Panda-costumed staff that will keep you company for as long as you want. It is slightly creepy hanging out with a giant animal next to you, but also weird good.
Off-beat and freakishly weird, these hotel spaces are clearly for the ones willing to step out of the box.