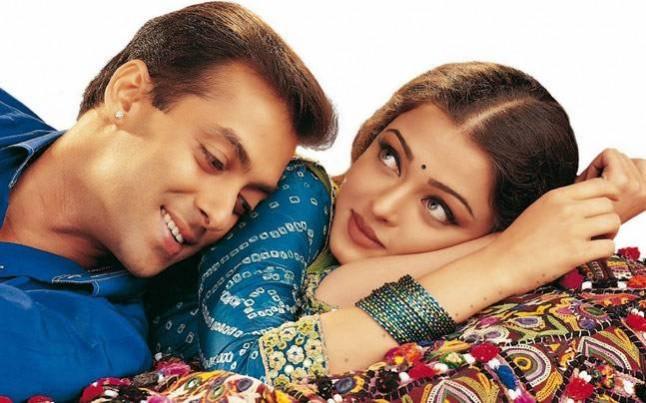 Aishwarya Rai Bachchan and Salman Khan stole hearts with their chemistry in Sanjay Leela Bhansali's Hum Dil De Chuke Sanam (1999). Since then, the filmmaker has been trying to bring them back on-screen with Padmavati but in vain.
Everyone is aware of the two actors' history. They were once madly in love, but then parted ways after a nasty breakup. While many such ex-couples in Bollywood have moved on and worked with their former lovers, these two have failed to get in terms with their situation till date.
Fans desperately want them to work together and recreate that Hum Dil De Chuke Sanam chemistry. They became more restless after the news of them almost agreeing for Padmavati started doing the rounds.
According to reports, Aishwarya had agreed Bhansali's offer for Padmavati, but she had a condition. The diva wanted Salman to play Alauddin Khilji's character and thus, there won't have been any scene together.
To this, the Sultan actor denied the offer and after several years, Bhansali is finally making Padmavati with Deepika Padukone, Ranveer Singh and Shahid Kapoor.
But fans still have hopes that one day Aish and Salman will forget their past and agree to do a movie together. Apart from Hum Dil De Chuke Sanam, Aish made a special appearance in Salman's Hum Tumhare Hain Sanam and the hunk did a cameo in Aishwarya'a Dhaai Akshay Prem Ke, which featured Abhishek Bachchan.
Aish is now settled in life with husband Abhishek and a beautiful daughter Aaradhya. On the other hand, Salman is still the most eligible bachelor of B-Town and is said to be dating Romanian beauty Iulia Vantur.
Here are a few pictures of Aishwarya and Salman on and off-screen which are proof of why we want them in a movie together.