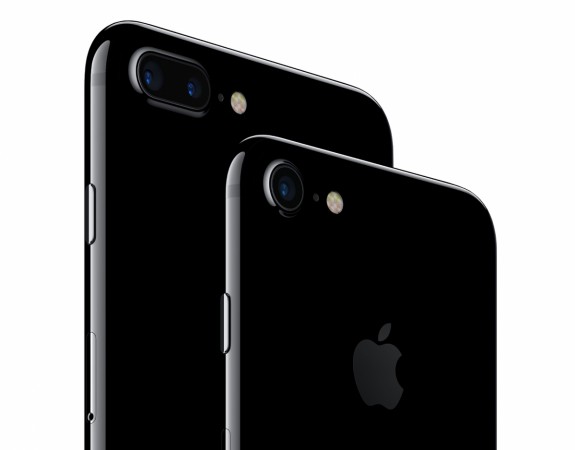 After reporting revenue and sales drop in the iPhones category during Q4, Apple is in for another shock in the world's largest smartphone market. There is a new trend in China where iPhone owners are giving their old phones a makeover to look like the all-new iPhone 7 without spending on a new one.
The so-called iPhone makeover kits are available online in China, complete with false cameras, dust plugs to hide the 3.5mm jack and fake iPhone 7 shells. These kits are available for iPhone 6 and iPhone 6s series, which closely resemble the new iPhone 7 design, and save users from spending big money as long as they can settle for the same hardware.
According to Reuters, Alibaba's Taobao has listed series of products that can transform older iPhones to look like the new iPhone 7 using stickers and engraving services. In China, a new iPhone 7 starts at ¥5,388 while the bigger iPhone 7 Plus costs ¥6,388 for the 32GB variant. As the storage goes high, the pricing also increases. But modifying one of the existing iPhones from the iPhone 6 or 6s series can work out a lot cheaper.
"Now people have money and the Internet, these [modifications] are very convenient to do," Hu Benshu, owner of an electronics retail outlet in Beijing's popular Zhongguancun technology hub, told Reuters, adding that the iPhone 4 is still the best seller in his store.
"I don't have the money to upgrade, and the (iPhone) 7 is just so-so," a Beijing-based sales worker said. "I'm changing it to show off."
As convenient as it sounds for the users, Apple should be worried if it becomes a nationwide trend. The company has already slipped to 8.4 percent market share, giving away lead to local brands such as Huawei, Oppo and Vivo, which offer superior specs and features at low prices, Counterpoint research revealed recently.
The latest quarterly earnings report did not show any major impact from the latest iPhone 7 series, but it is likely to seen in the current quarter. According to Canalys analyst Nicole Peng, the larger iPhone 7 Plus with its dual camera and jet black hue is more popular and Apple will succeed in China as long as it maintains consistent supply.
Technically, Apple has an opportunity in China as its chief rival Samsung was hit by the Galaxy Note 7 crisis. But converting Samsung users seems like a challenging task. Also, all eyes are set on the next major upgrade in the iPhone lineup in 2017, which is going to bring a revolutionary design among other upgrades.