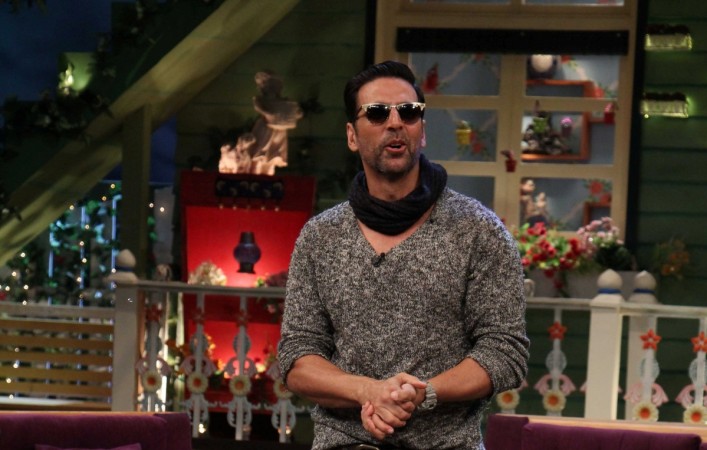 Akshay Kumar is possibly the only superstar who manages to squeeze in as many as four films in a year. The year 2017 looks exactly the same for him.
While there are a few projects he is being associated with, Akshay has only signed these for now — Toilet: Ek Prem Katha, 2.0, Jolly LLB 2, Crack, DNA reported.
Each film of his upcoming films is different from the other. Toilet: Ek Prem Katha is a satire film on Narendra Modi's Swachh Bharat Abhiyan and Jolly LLB 2 is a court-room drama, which will see him play a lawyer based out of Lucknow.
While there's been no concrete information on Crack, for 2.0 Akshay has done the unthinkable. Although the actor has essayed characters with negative shades previously, he never got around to playing an out-and-out antagonist.
In the science-fiction thriller, Akshay is a mad scientist who turns himself into a crow after a lab experiment goes south. A few months ago, a set of pictures were leaked, in which he was seen wearing a feather-embellished jacket with dangerously extended eyebrows and had lenses that could shoot fireball. Although the look was being billed as fearsome and evil, it really appeared contrived.
Talking about Omung Kumar's Five and Pink actress Taapsee Pannu's Naam Shabana, a source told the daily that these are in preliminary stages and nothing has been confirmed yet. However, the insider added that Akshay does have a token appearance in the Baby prequel and the release date announced for Five — January 26, 2018 — is every bit true, but that's all there is to know about the film.
Toilet: Ek Prem Katha is expected to go on floors in two months time and arrive in theatres mid-2017, Jolly LLB 2 is scheduled to release in February next year and the Independence Day weekend of 2017 has been blocked for Crack. Rajinikanth-starrer 2.0 is likely to be out on April 14, 2017.