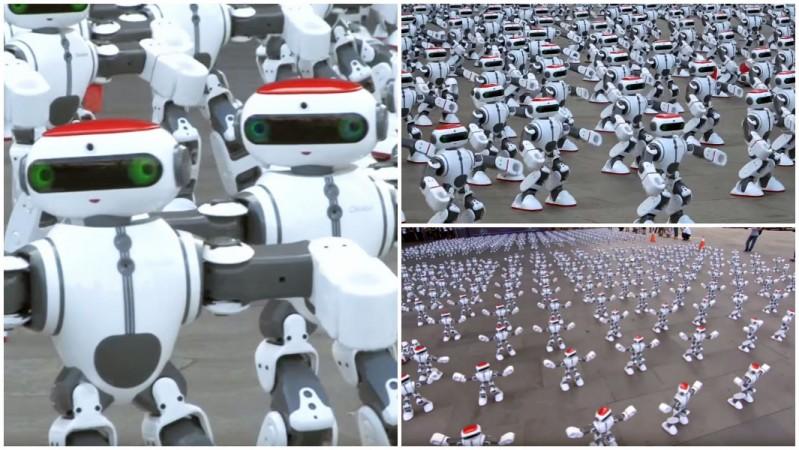 People across the globe have created many records in dancing — largest cheerleading dance, Halay dance, Malikuda dance, wheelchair combi dance — to name a few. Now, a Chinese company has made headlines for breaking the existing Guinness World Record for the title "Most robots dancing simultaneously".
Check more: Indian Army likely to deploy robots to fight terrorism, stone-pelting in Kashmir
In an event that took place in Guangzhou, 1,069 robots named Dobi shook their leg to the perfectly choreographed moves to make a world record. Though a few machines lost their balance and fell down in between, the show was indeed entertaining with their jaw dropping performance. The robots were programmed via one group control system.
With this, WL Intelligent Technology Co. Ltd has broken the record of another Chinese company, Ever Win Company & Ltd that had a total of 1,007 robots controlled by a mobile phone on the dancing floor in 2016.
Also read: Robots aid cancer research by extracting scorpion venom
Dobi robots that are 47.3cm in height, can also sing, play football, box, and perform Kung Fu moves.
The well synchronised dancing video of the robots has already impressed the netizens, and has been viewed by over 50,000 users on the official YouTube account of Guinness World Records within a day of hitting the cyber space.
Watch the dancing video of the robots here: