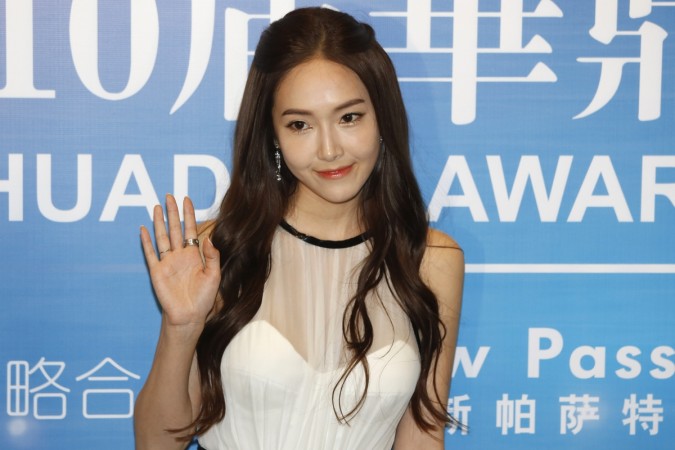 SM Entertainment's K-pop band Girls' Generation and Jessica Jung might have a face-off in March. The former band member is expected to release her solo album at the same time as Tiffany, Taeyeon and Yuri, who are still a part of the all-girl band.
Jung, who left the Korean entertainment agency in August 2015, has reportedly signed a contract with Coridel Entertainment. Although the media house said that Jung will make her comeback in the first half of 2016, an Allkpop article claims that the singer will release her solo album in March.
The Allkpop article also stated that SM Entertainment's SNSD members will release their solo albums at the same time. In fact, band member Taeyeon released her single "Rain" in February 2016.
An Inquirer article reported: "There appears to be some rivalry going on between the former and current Girls' Generation members."
The article further claims that Jung and her former band mates will host TV shows in the same month. Jung will be a part of KBS W's beauty talk show "Beauty Bible," while Girls' Generation member Hyoyeon will be the co-host of On Style channel's show, "Get it Beauty."
While it is still early to predict if both artistes' shows will clash and scatter viewership, reports suggest that it will.
Jung, who was formally part of SM Entertainment, is set to project herself as a solo artiste and an entrepreneur with an album and a cosmetic line, Blanc & Eclare.