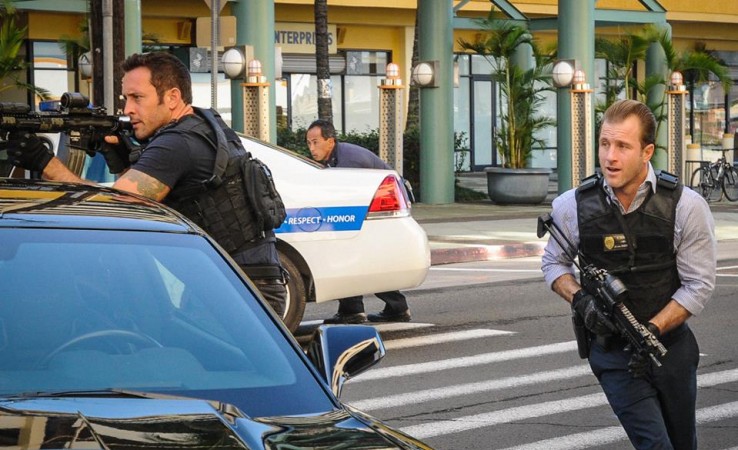 "Hawaii Five-0" wound up its Season 6 last week with a two-hour special that saw Alex O'Loughlin's character Steve McGarrett being severely wounded, and Danny risking everything to save his friend's life. The show is currently on a hiatus following the events of the finale, and the crime drama will return to CBS only in the fall. The time slot usually occupied by "Hawaii Five-0" will on Friday be occupied by "Undercover Boss."
Meanwhile, speculations are rife that "Hawaii Five-0" will wind up with Season 7. According to CarterMatt, the show's ratings haven't been all that great for the past couple of years, and it shouldn't be a surprise if the show gets cancelled after Season 7.
It remains to be seen what's in store for the show in future, but Season 7 will see a whole new McGarrett as he will re-evaluate his life after nearly losing his life in the Season 6 finale.
"When somebody has a near-death experience, they start to reflect on their life, and I think that he's going to do that," executive Peter Lenkov told Entertainment Weekly. "He's going to look back and say, 'What's my legacy here? I almost died, and what do I have? I've lost my father, I've lost my mother, I've lost the woman that I've loved.' He just starts to reflect on everything, the choices that he's made and looks for a reason to continue doing what he's doing. That's going to play a little bit of a theme next year. McGarrett may be being a little more aware of his mortality, and also his legacy of what am I going to leave behind?"
Fans can also expect to see Catherine coming back into McGarrett's life before the series comes to an end, Lenkov revealed, adding that he contemplated bringing Catherine back in the Season 6 finale. But in the end he decided against it.
"Hawaii Five-0" Season 7 will premiere either in September or October on CBS.