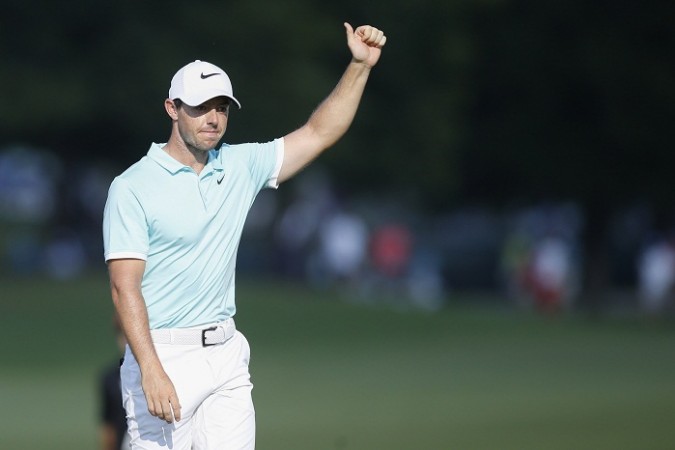 The Ryder Cup 2016 is just a few days away and one cannot wait for the premier golf event to start on Friday. Europe has dominated the Ryder Cup, winning the last three editions and world number three Rory McIlroy wants to win the fourth straight Ryder Cup title.
McIlroy made his Ryder Cup debut in 2010, and since then Europe has not lost to the US, which last hosted the competition in 2012. With this edition of the competition being held in the Hazeltine National Golf Club in Minnesota, the Northern Irishman is keen to win the Ryder Cup away from home, which he feels will give him more satisfaction.
"It is better winning away. There is more satisfaction doing it away from home, way more satisfaction. Obviously it is great to win at home where it is like you are playing with a 13th man. But here it is tough, especially for the rookies," dailyrecord.co.uk quoted McIlroy as saying.
"And they are so up for it. It is important to them. It is always important but there are a lot of guys in that team who have not experienced a winning Ryder Cup experience and we have. And that would make it all the sweeter to beat them because of how up for it and to beat them in their own backyard. It would be massive."
The challenge ahead is huge for Europe. Former US golfers, like Johnny Miller, have already spoken about the current Euro Ryder Cup teams as one of the worst in years, while US captain Davis Love has spoken highly about his team.
Both the teams comprise of some big names. If Europe has Sergio Garcia, Rory McIlroy and Henrik Stenson, the US team includes Dustin Johnson, Jordan Spieth and Phil Mickelson.
With such stars in the fray, the competition is expected to be top-class.