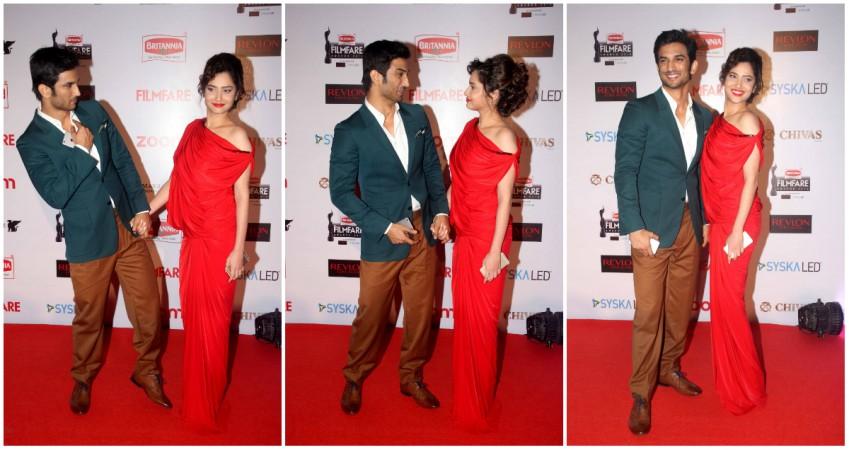 Sushant Singh Rajput and Ankita Lokhande parted ways recently, and a close friend of the couple has now spilled the beans on what really when wrong between the two. Apparently, the lady wasn't confident the relationship would work out.
"The M.S. Dhoni : The Untold Story" actor met Ankita on the sets of the hit TV show "Pavitra Rishta," which was when their six-year-long relationship began. Like many others, theirs, too, wasn't without fights and patch-ups, but this time it's over, the friend told Mumbai Mirror.
The actor wasn't happy his lady love's career had come to a halt. He always goaded her into taking up projects that would help her hone her acting and dancing skills. "It wasn't to earn money, he was capable of supporting both of them in style, but because he knew that her self-worth two years from now would be moulded by what she was doing today," the insider said.
Sushant never cheated on her and would provide her details of his outdoor schedules. Once, he had even asked her to come along for a three-day work trip to Cape Town. Infidelity wasn't a point of concern: It was her own insecurity that came in the way.
"He was always transparent about his feelings and Ankita knew that he loved her. But she had been through some bad experiences and that made her fidgety," the friend revealed, adding that Sushant did his best to reassure they would work, but after a while she began reacting differently to situations.
The bond was breaking slowly and there's nothing Sushant could do to salvage it. He quit wanting to "justify" and "repeat" himself every day, said the report. "He even told her that while he'd never flirt or date another woman, theirs was an open relationship and he would never question her on her whereabouts. But even that couldn't cement a bond that was slowly breaking. He couldn't convince her that nothing would go wrong," the friend explained.
Although, Sushant is shattered about the break-up, but he still has "hope," said the report.