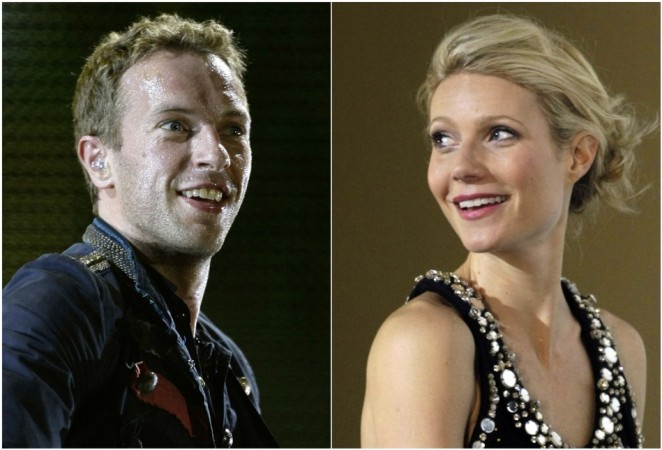 "Coldplay" frontman Chris Martin grabbed headlines over the weekend when a photograph of him hanging out with Kate Hudson hit the Internet.
The picture showed the two in conversation while lounging on the beach in Malibu, sparking rumours of a romance. However, it has now been revealed that they are just close friends who, along with their children, were having a fun day on the beach.
Both Hudson and Martin have houses in Malibu, and there's nothing romantic about their relationship, a source told HollywoodLife.
"Chris and Kate aren't hooking up – contrary to what has been suggested," the source said. "They are actually very close friends. Chris met Kate through Gwyneth – they are like sisters – and the pair are both very active."
Apparently, hitting the beach is just one of the many things they do together. "Chris and Kate have even been known to go to the gym together – and that's just one of the activities they like to do," the source added.
Although Hudson is currently single, Martin is said to be still involved with "Hunger Games" actress Jennifer Lawrence, a relationship that his estranged wife Gwyneth Paltrow is not reportedly too fond of. However, the duo has not been photographed together since January.
The "Iron Man" actress reportedly had a meltdown of sorts when news of Martin's relationship with Lawrence reached Paltrow. According to an In Touch article Paltrow took to drinking and smoking to deal with the shock of Martin dating someone, just a few months after the duo called it quits on their marriage.
"She never smokes or drinks like that," their insider said, according to HollywoodLife. "So everyone knew something was up. She was a mess all day."
Meanwhile, another report claims that Lawrence's family isn't all too happy with her dating Martin, as they believe he has a lot of baggage. Instead, they want her to date her "Hunger Games" co-star Liam Hemsworth.
According to Heat magazine, people close to Lawrence were not happy with her relationship with Gwyneth Paltrow's estranged husband.
"Liam and Jen have always been close – there's a real bond between them and they turn to each other when they have problems," a source said, according to Movie News Guide. "Her friends and family are desperate for her to ditch Chris – they feel Liam's a better match and doesn't carry all the baggage of Gwyneth and children."