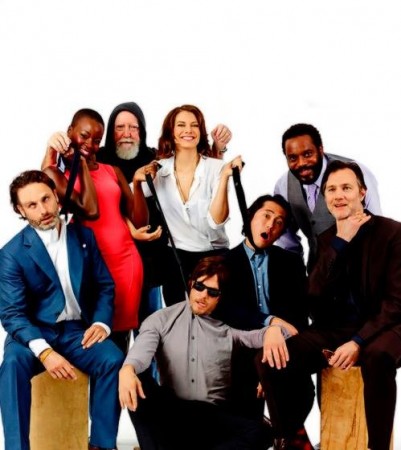 Popular television show "The Walking Dead" has been renewed for a fifth season in what production executives describe as the most "anticlimactic" announcement of the year.
"The Walking Dead" is a popular U.S. television show that has enjoyed immense success, both in terms of critical acclamation and viewership. Hence, it came as no surprise when the show was renewed for a fifth season, even before season 4 has concluded. Scott Gimple, who recently became show runner of the series, will reportedly remain on the job for the fifth season.
"We are very happy to make what has to be one of the most anti-climactic renewal announcements ever. The Walking Dead is renewed for a fifth season," AMC president Charlie Collier said. "This is a show that has erased traditional distinctions between cable and broadcast."
"Its expanding base of passionate fans has grown every season, most recently - and most notably - with the season four premiere earlier this month, which broke viewership records for the series and became the biggest non-sports telecast in cable history," he continued. "On behalf of the incredible team on both sides of the camera, thank you to the fans and here's to more Dead."
The fourth season of the show premiered October 13. The first episode attracted 16.11 million viewers, breaking all previous viewership records. The series, staring Brit Andrew Lincoln, is currently airing on AMC in the US and on FOX in the UK.
Earlier this month, AMC announced that it will be developing a companion series to The Walking Dead, based on a new story and new characters from franchise auteur Robert Kirkman. So far in the series, only zombies and a few minor characters have died. However, this may change in the ongoing or next season of the series, hinted a source connected to the production of the show. The source also hinted that Season 5 may be missing a few familiar faces while the production team is still trying to figure out their exits.