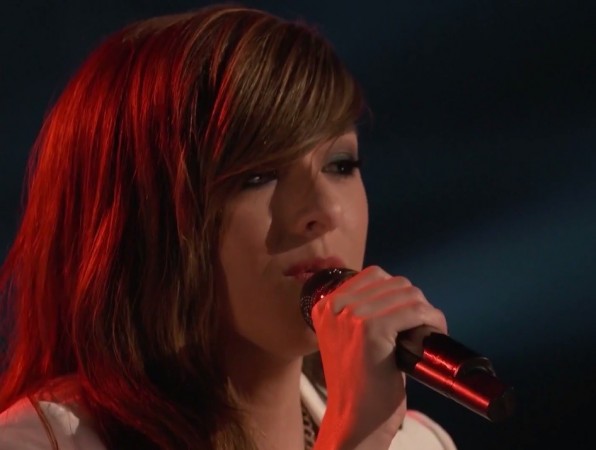 As the top 10 contestants of "The Voice" USA 2014 performed live before the coaches for America's votes, Blake Shelton and Adam Levine came up with something shocking, while trying to pull each other's legs as usual, with the former ending up revealing the latter's personal phone number.
Blake threatened to reveal Adam's phone number on Twitter, a threat which the latter described as "cute". Surprisingly, the Maroon 5's frontman's personal phone number was made public, reportedly leading to thousands of callers jamming the number.
Here is the conversation between the coaches on Twitter:
.@adamlevine… I just found the craziest thing in my phone!!! Your PERSONAL cell phone number… hope I'm not stupid enough to tweet it out…

— Blake Shelton (@blakeshelton) April 28, 2014
I'm seriously amazed at @blakeshelton's stupidity… — Adam Levine (@adamlevine) April 28, 2014
Ya'll! @adamlevine doesn't think I will actually tweet out his personal cell number… he's flirting with danger….

— Blake Shelton (@blakeshelton) April 28, 2014
.@blakeshelton your threats are so cute. — Adam Levine (@adamlevine) April 28, 2014
I should do it right? Who wants @adamlevine's personal cell number??

— Blake Shelton (@blakeshelton) April 28, 2014
HEY EVERYONE!!! Here it is: (310) 493-7939 @adamlevine's CELL NUMBER! Think I'm kidding? Try calling it!! Bitch!!! — Blake Shelton (@blakeshelton) April 29, 2014
Monday night's episode kicked off with Rixton performing their hit number "Me and My Broken Heart", before the top 10 contestants hit the stage for America's votes.
Team Adam: Kat Perkins started off the night with Fleetwod Mac's "Landslide" and it was a good performance. Christina Grimmie stunned the audience with a wonderful rendition of Drake's "Hold On, We're Going Home". Delvin Choice gave out the message that she can sing anything by performing Gary Clark Jr.'s "Bright Lights".
Team Shakira: Tess Boyer, who was in the bottom three last week, came out stronger this week with an impressive rendition of Paramore's "Ain't It Fun". Kristen Merlin sang Passenger's "Let Her Go", earning praises from the coaches.
Team Blake: Audra McLaughlin sang Reba McEntire's "You Lie" and it was a great rendition. Jake Worthington gave a good performance of George Strait's "Run", and Sisaundra Lewis stole the hearts of both coaches and audience with her rendition of Steve Perry's "Oh Sherrie".
Team Usher: Josh Kaufman sang Kenny Loggins' "This Is It". It was not his best performance this season but coaches praised him for his unique voice. Bria Kelly proved her worth once again by beautifully rendering Avril Lavigne's "I'm With You".
(Image credit: Screenshot from The Voice Official YouTube Video) (Ed: VP)