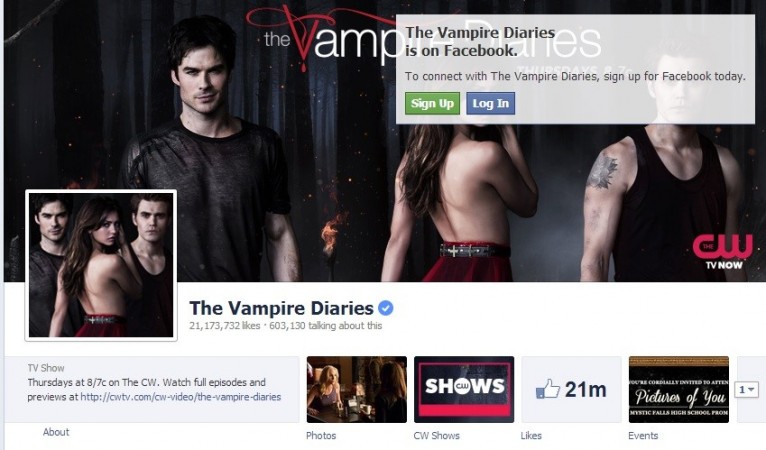 "The Vampire Diaries" fans have been divided in the case of Elena's romance. While one section wants Elena to be with Stefan, Elena-Damon relationship, too, have a lot of takers. And sneak peeks from the upcoming episode show that Elena is also confused about her feelings for the Salvatore brothers.
While the previous episode saw Elena and Damon hooking up, they realised their relationship is toxic and that they should stay away from each other.
At the same time, Elena starts having strange visions about her future with Stefan, which involves a lot of kissing and even children. Do Elena and Stefan have a future?
"Those two are like perpetually a pendulum that swings. There's really no algorithm," said Paul Wesley, who plays Stefan, to E! News. "I don't think anything that happens is permanent, so the answer to that question is that I'm sure they'll work it out in the end."
And although he has accepted the fact that Damon and Elena have a friends with benefits relationship, Wesley believes Stefan still harbors feelings for Elena.
"There are always residual feelings with anyone that you're ever with romantically," he told TVLine.
It is speculated that Damon will get a hint of his brother's feeling for Elena in one of the upcoming episodes when he realises that both Elena and Stefan are hiding something from him.
Check out the official synopsis of the episode below.
"When Tyler turns up at the Salvatore house with the news that Markos' plan to break the witches' curse puts Stefan and Elena in imminent danger, Damon suggests they hide out in the remote cabin once owned by Caroline's father. Once there, it becomes obvious to Caroline that Stefan and Elena are keeping a secret, so Damon comes up with a parlor game designed to expose the truth."

The possibility of a relationship between Stefan and Caroline has also been mooted by the show's creators.
"I don't want to speculate about where they end up, but I do think what has happened is a very strong friendship has developed between them, that's been really special, and will continue to grow even more special," executive producer Julie Plec told E!News. "As for what each of them feels for the other, who knows? Right now, we're in the friend zone."
Meanwhile, Plec also hinted that fans will have to say goodbye to one of the key characters in the finale episode of the season. And this has given rise to speculations that it might either be Tyler or Bonnie.
(Edited by Vanilla Sharma)