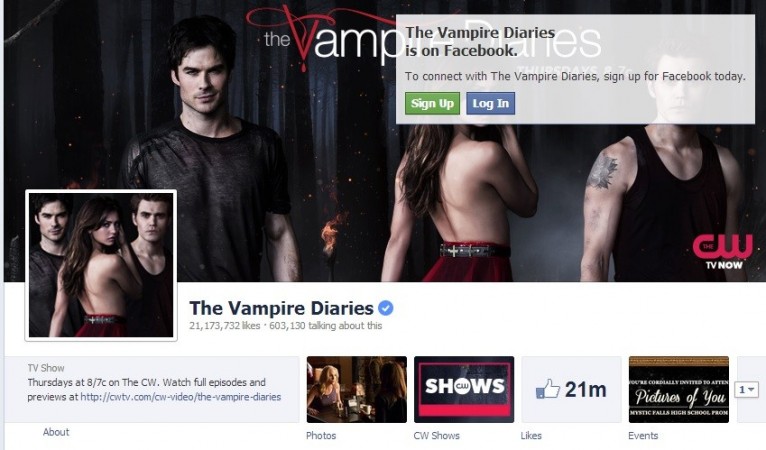 The heartbreak caused by Damon is expected to bring Stefan and Elena closer on next week's episode of "The Vampire Diaries," which will take viewers back to the 1960s.
The episode is titled "Man on Fire" and sees Elena leaning on Stefan after she is devastated following her fallout with Damon. Stefan tries to prevent her from obsessing about the state of her relationship with Damon, who declined her hand at friendship saying, "I don't even want to look at you and I sure as hell don't want to be your friend."
But before Elena and Stefan get too close, they have to deal with Enzo, who is out to kill Stefan.
Since Enzo's introduction, he has been seeking out a girl named Maggie, who was thought to be his long-lost love. Maggie used to work at Dr. Whitmore's vampire research lab in the 1960s and was one of the few who showed Enzo any sort of compassion.
The Travelers has promised to reveal Maggie's exact location, and the promo of "Man on Fire" shows that Enzo will finally learn what happened to her.
"You ready to talk about what you did to the love of my life?" Enzo asks Stefan in the promo video. "Someone tore her head right off her body."
Although Stefan pleads with Enzo saying that he had nothing to do with the killing, Enzo does not believe him, and calls Damon to warn him that his brother would be killed shortly.
But Damon arrives as Enzo is about to rip off Stefan's heart saying, "The thing is: Stefan was right. He didn't kill Enzo's girl…" Although the promo does not show him completing the sentence, it is widely speculated that Damon might have killed her.
The reason for the murder is yet unknown, but Damon appears to be the only one who could have had a reason for interacting with Maggie as Enzo had told him about her while they were at the Augustine Society.
"Man on Fire" will air on The CW on April 24 at 8 p.m. EDT.
(ED:VS)