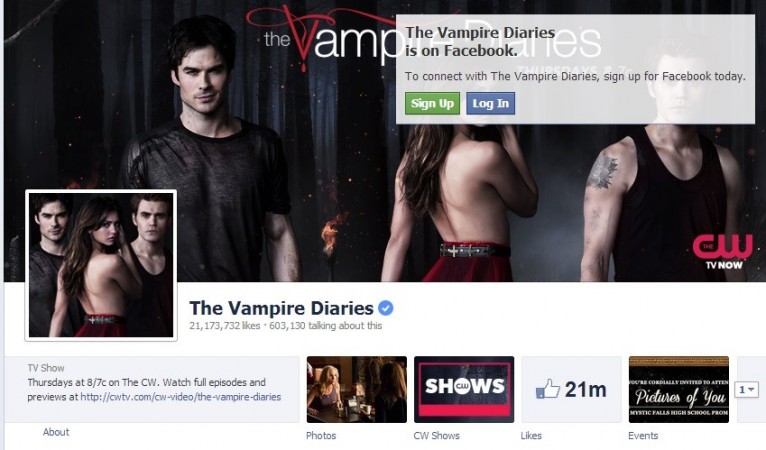 Thursday's episode of "The Vampire Diaries" saw the death of a fan favorite character, which has a ripple effect on the lives of both Stefan and Damon.
Enzo dies after Stefan rips off his heart following an altercation, where Enzo accuses Stefan of killing his true love, Maggie. But it turns out it wasn't Stefan who killed Maggie, but Damon, who was running around without his humanity on the night of John F. Kennedy's election in 1960.
Maggie in turn was trying to kill Damon, whom she believed was responsible for Enzo allegedly dying in the Augustine fire. But her plan fails and Damon kills her in what is described as one of the most gruesome death scenes on the series.
Meanwhile, Enzo returns as a ghost to seek revenge, and executive producer of "The Vampire Diaries", Caroline Dries, believes that Enzo can do a lot of harm now that he is from the Other Side.
"He's determined to make Damon's life and Stefan's life a living hell. We realize why and how he's able to do that, and it's because of what's happening on the Other Side that is giving him more liberties than some of the other ghosts have had," Dries told The Hollywood Reporter.
It appears that Ian Somerhalder, who essays the role of Damon, was not happy with Enzo's death and even threatened to walk out on the show if the character was written off.
"Ian pulled me aside one day and he goes, 'If you kill Enzo, I'm going to quit,'" recalled Dries. "We purposefully had him show up at the end as a ghost to imply that his story isn't over. He is going to become a ghost villain moving forward. We'll see him all the way through to the finale as the bad guy."
Enzo manages to create a wedge between the Salvatore brothers after Stefan and Elena decide to keep Enzo's death from Damon. This irks Damon and he tries to find out the secret in next week's episode entitled "Cabin in the Woods."
Check out the official synopsis of the episode below.
When Tyler (Michael Trevino) turns up at the Salvatore house with the news that Markos' (guest star Raffi Barsoumian) plan to break the witches' curse puts Stefan (Paul Wesley) and Elena (Nina Dobrev) in imminent danger, Damon (Ian Somerhalder) suggests they hide out in the remote cabin once owned by Caroline's (Candice Accola) father. Once there, it becomes obvious to Caroline that Stefan and Elena are keeping a secret, so Damon (Ian Somerhalder) comes up with a parlor game designed to expose the truth. A ghostly presence at the cabin uses violence and fire to make itself known.
[ED:VS]