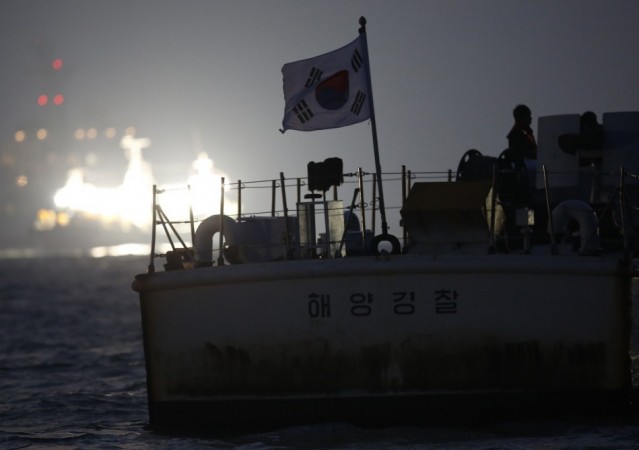 There seems to be a hidden softer side to the otherwise staunch and belligerent North Korea. The regime under Kim Jong-un, considered to be one of the most notorious dictators of our time, has expressed its condolences over the sinking of the South Korean ferry.
This comes even as the relationship between the two Koreas is getting increasingly bitter as North is suspected of preparing for another nuclear test, much to agony of the international community.
The South Korean Yonhap News agency reports that a message under the name of Kang Su-rin, the chief of the Red Cross Society of North Korea, was sent to Yoo Jung-keun, the president of the South Korean Red Cross. "In the message, the North expressed its deep sorrow over the many victims of the disaster," the South Korean ministry of unification was quoted by the News Agency.
The North Korean Central News Agency (KCNA), which is North's official news outlet, confirmed the delivery of the condolence message in an English-language report, according to South Korean agency.
"The Central Committee of the Red Cross Society of the DPRK Wednesday sent a message of sympathy to the South Korean Red Cross," the report said, adding: "The message expressed deep sympathy as regards the sinking of the ferry 'Sewol' in waters off Jin Island, South Jolla Province on April 16 claiming many casualties including young schoolchildren and leaving many persons missing."
The comment comes at a time when South has detected increasing activity in North suggesting the possibility of North conducting the fourth nuclear test coinciding with the visit of US President Barack Obama to Seoul on Friday.
Meanwhile, the death toll from the sunken South Korean ferry has now hit 171, South Korean news agency has said, as search and rescue team are continuing their grueling task of retrieving more bodies.
The government emergency task force has said that it has dispatched the largest number of Coast Guard, Navy and civilian workers to search insider the sunken 6,825-ton 'Sewol' that capsized last Wednesday.
(ED:VS)