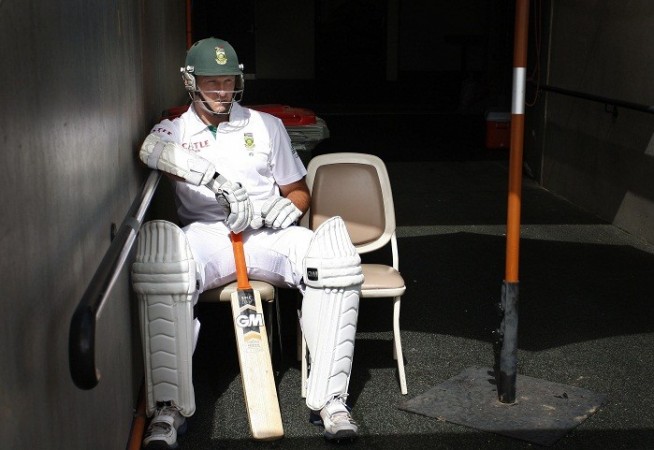 Leading the team from the front in 109 Test matches - the most by any captain in the world -- opening the batting order, driving powerfully through the offside, facing situations upfront, scoring double-centuries, there's so much Graeme Craig Smith has offered to South Africa.
Taking over from Shaun Pollock after being knocked out of the 2003 home World Cup, Smith stood up to the challenge when he was only 22 - the youngest captain of South Africa. He was given a responsibility of a young team and a loud hope to revive cricket in the nation and most importantly the integrity the game had lost after Hansie Cronje debacle as an immoral sportsman.
Smith's first major outing as a skipper came in the 2003 tour of England. Nasser Hussain famously referred to the Proteas skipper as "what's his name". It was Graeme Smith, indeed - for he responded beautifully with two straight double centuries in his 4th and 5th Tests as captain. That tour not only defined his career but also sealed his position as a captain. His greatest triumph as a skipper, many believe, came with the unprecedented series wins in England and Australia in 2008-09. Smith went on to lead his side to the top of the world Test rankings after defeating the Andrew Strauss-led England in 2012.
As Smith hangs up his boots, here's a look back at his career as a captain and player.
1981: Born in Johannesburg on February 1
1999: At the age of 18, moved to Cape Town to play U-19 for Western Province
2002: Test Debut against Australia in Newlands
ODI Debut against Australia in Bloemfontein
South African Cricketer of the Year 2001-02
2003: First Test as captain against Bangladesh, won by an innings and 60 runs
Scored two consecutive double centuries against England in Edgbaston [277] and Lord's [259]
2004: Wisden Cricketer of the Year
2005: Maiden first-class triple ton for Somerset
Captained ICC World XI against Australia
T20 international debut against New Zealand
2006: Led South Africa to a world record chase [438] against Australia in Johannesburg
2008: Against Bangladesh in Chittagong, Smith [232] and Neil McKenzie [226] put on a world record 415 for the first wicket.
Captained South Africa in their first Test series win in England since 1965
Captained South Africa in their first Test series win in Australia
2011: Handed over ODI and T20 captaincy to AB de Villiers after the 2011 World Cup in the sub-continent
2012: Played his 100th Test against England
2013: Played his 100th Test as captain against Pakistan on his 32nd Birthday
2014: Announced his retirement from Test cricket
Graeme Smith has scored 9,262 runs in 117 Tests at an average of 48.49. He has scored 27 Test centuries and has been a part of seven double-century opening partnerships. He has led South Africa to 53 Test victories, with a win percentage of 49.07.
"I have been fortunate to have had many highs, amongst them leading and being part of the best Test team in the world. I will cherish these memories for the rest of my life," said Smith announcing the end of a successful career.