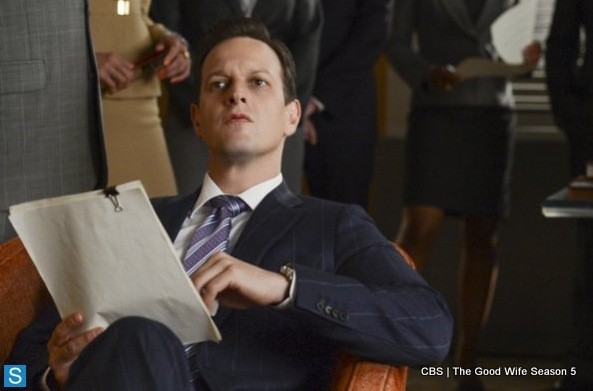 While fans are still reeling from the shock of Will Gardner's death in "The Good Wife", the upcoming episode will focus on how it affects the other characters on the show.
The promo for Sunday's episode, titled "The Last Call", shows Alicia (Julianna Margulies), Diane (Christine Baranski) and Kalinda (Archia Panjabi) recollecting some of the memorable moments they shared with the attorney, played by Josh Charles.
Show creators had hinted the possibility of Alicia and Will getting back together sometime at the end of this season. Although Alicia and Will were rivals, they had a strong chemistry that constantly drew them to each other. But now that he is dead, the show will focus more on Alicia and how she starts questioning her choices.
Will she try to make her marriage of convenience with Peter Florrick (Chris Noth) work? Rumor has it that Alicia will find true love once again, but it is too soon to say if it's with her husband or someone new.
Finn Polmar, played by Matthew Goode, is a possible candidate for Alicia's affection. Finn was also hurt in the courtroom shooting that killed Will. But he survives his injuries and now fans are wondering if the show will explore that sexual tension that was once evident between Alicia and Finn.
"We're not going there [yet]," executive producer Robert King said when asked about the possibility of them being together. "A lot of what we do is watch the dailies and see what comes out. There is a lot of fun chemistry between Julianna [Margulies] and Matthew [Goode], but we can't [address the potential for romance] until we react a little bit more to what's being shot," TVGuide quoted King.
Meanwhile, King's wife Michelle added that the upcoming stories will focus on Alicia's journey in the aftermath of Will's death.
"It was sad for us, the thought of this character we love dying, but it felt like anything else would have been a little too easy," USA Today quoted Michelle. "And what this gives us was something more interesting for Alicia" for future episodes.
Will's death will also raise some questions on what's in store for Lockhart/Gardner and his partner Diane, who was somewhat marginalized this past season.