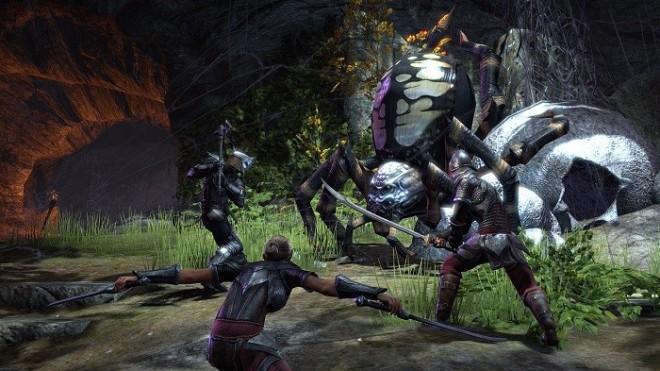 The Elder Scrolls: Online, from developer ZeniMax Online Studios and publisher, Bethesda Softworks, reportedly requires no PlayStation Plus service on PlayStation 4.
The upcoming MMORPG which is also rolling out on Xbox One will however, need Xbox Live Gold subscription on the console.
It has been already pointed out that players of the game on Xbox One have to first shell out $60 in order to purchase the game, $15 for its subscription and an additional $5 month for Xbox Live Gold.
PlayStation 4 players need to pay only $60 and $15 every month for the game's subscription.
Meanwhile, the deluxe edition of The Elder Scrolls: Online, Imperial Edition has reportedly leaked, according to GameTrailers.
This deluxe edition will include various physical and digital content. An image was posted on the Amazon on the complete package offered. The Imperial Edition will have the following:
Collector's edition box and Steelbook packaging
Molag Bal statue: a collectible 12-inch statue featuring Molag Bal, Daedric Prince of domination and enslavement
Map of Tamriel: a printed map detailing alliance-controlled zone and the ultimate conquest: Cyrodiil
Emperor's Guide to Tamriel: a 224-page illustrated guide annotated by the Imperial scholar, Flaccus Terentius
Apart from the physical gifts, Imperial Edition also includes digital bonuses, where a player can play as an imperial in any alliance and will also get a white imperial horse, a mudcrab vanity pet and rings of Mara.
The image only speaks about the PlayStation 4 version, so it is not clear if Imperial Edition will land on other platforms too. The pricing of the Imperial Edition too has been kept under wraps.
The Elder Scrolls: Online will be rolling out on 4 April for PC and Mac and in June for PlayStation 4 and Xbox One.