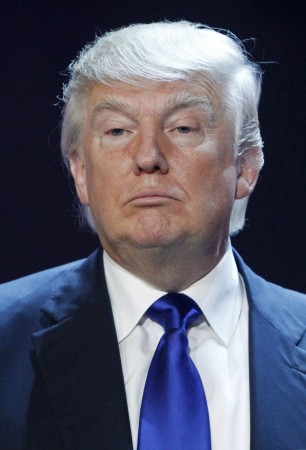 The 2014 cast of "The Celebrity Apprentice" has been revealed, and this season two "The Real Housewives" stars will compete to be on business tycoon Donald Trump's good books.
Brandi Glanville from "The Real Housewives of Beverly Hills" and Kenya Moore from "The Real Housewives of Atlanta" are in the mix, according to reports.
The news follows a petition on Change.org, calling for Glanville's removal from "The Real Housewives of Beverly Hills". The petition, created by someone called Lori Chase, is addressed to Bravo TV and its casting officers.
"Brandi Glanville has made repetitive comments in the open media, social media, the actual television show and interviews which are distasteful and offensive to many groups of people," Chase wrote.
"She jokes about racial stereotypes and child molestation among other very serious issues. Her behaviour and words are hurtful, offensive and repulsive beyond the point of entertainment or good TV."
The petition has already garnered more than 2,400 votes from supporters.
Meanwhile, rumors of Moore leaving the show have been gaining momentum for a while now. Last month, in an interview with OK! Magazine, Moore said that she was contemplating leaving the show as she was frustrated with the over-the-top drama.
"If Bravo asked me to come back, I'd have to really think about it," Moore told OK! Magazine, according to the Examiner. "Right at this moment, it's a very tough question."
"I don't want you to take that the wrong way, because I'm nobody's victim and never will be. But at some point you want people to put aside their differences and back you up because it's the right thing to do," she said.
Other celebrities in "The Celebrity Apprentice" mix include Kate Gosselin, "Jon & Kate Plus 8" fame; Geraldo Rivera, a veteran journalist; Keshia Knight Pulliam, "The Cosby Show" alum; Vivica A. Fox, "Independence Day" actress; Shawn Johnson, gymnast; Ian Ziering, "Beverley Hills" actor; Gabrielle Reece, volleyball player; and rapper Ludacris.
The game show is expected to start filming sometime next month.