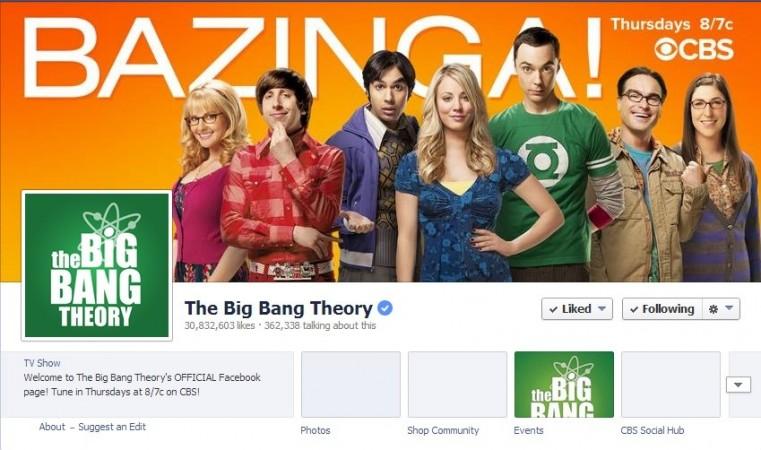 The previous episode of "The Big Bang Theory" titled "The Gorilla Dissolution" saw Leonard and Penny taking the next big step in their relationship.
After a bad day at work, where she gets fired from "Serial Apeist" following an argument with the director, Penny decides it's time to make some serious changes to her life, which includes her relationship with Leonard.
"We could get married," Penny suggests to Leonard, who agrees to the idea and fishes out a ring that he had been carrying around for ages. But will their engagement lead up to a wedding?
Kaley Cuoco-Sweeting, who plays Penny on the show, is ready for the characters to tie the knot.
"I'm ready for them to get married," Cuoco-Sweeting told the Hollywood Reporter in February. "Maybe because I just got married -- so come on Penny and Leonard, it's been six years! It took us six months! But I hope that's in the cards for them."
A good number of fans, too, are hopeful that a wedding will be on the cards for the couple, and they have taken to their Twitter accounts to congratulate them on their engagement.
However, the wedding is going to pose a problem for Sheldon, who is averse to the idea of changes in his life.
Sheldon and Leonard have been roommates since the beginning of the series and Sheldon is sure to be unhappy with the idea of Leonard moving in with Penny. Will this affect their friendship? Will the Leonard-Penny engagement propel Amy and Sheldon to take the next big step?
It appears that Sheldon will go AWOL by the end of the finale.
"He gets the hell out of there and I have no idea where he's going or what he's planning," Jim Parsons, who plays Sheldon, told TVLine. "I won't know until I come back and read the first episode [of season eight]."
"All the [personal and professional] changes that are taking place finally start to come home to roost for him as problems," the actor explained of Sheldon.
Check out some of the messages congratulating Leonard and Penny on their engagement.
No matter how many times I rewatch tonight's #BigBangTheory can't help but laugh, smile & clap for Penny & Leonard's engagement scene.

— Cher Bear (@LilCherBear) May 9, 2014
#BigBangTheory congrats to Penny and Leonard on their engagement! pic.twitter.com/EHeyBOpWkm — Lori Wolf (@lorihavercamp) May 9, 2014
I am SO glad I decided to watch #BigBangTheory tonight, despite not being caught up!! Penny and Leonard's engagement is the best thing ever!

— Cait (@caitWIN5) May 9, 2014
[ED:VS]