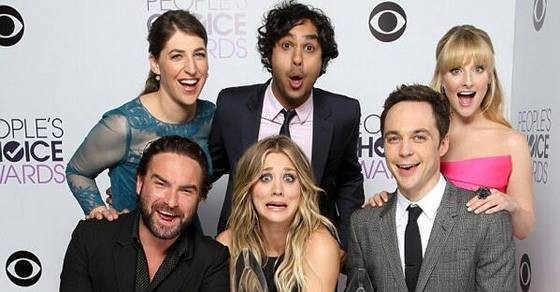 Sheldon Cooper has always had a strained relationship with Howard Wolowitz, and Thursday's episode sees Wolowitz attempting to repair their relationship. But it is not an easy task as Sheldon has always made fun of Wolowitz as he does not possess a doctorate.
A sneak peek of "The Friendship Turbulence" shows Wolowitz trying to better his relationship with Sheldon. But he is snubbed right in the beginning as Sheldon says what they have now is a "bit much."
The promo shows them on a flight and it is believed that the two will bury their hatchet midway through the turbulent journey after Bernadette brokers peace between the two.
Meanwhile, back on the ground Penny is offered an embarrassing movie role and she is confused on whether to take it up. This prompts her to ask the question, "What would Meryl Streep do?" to which Raj replies that the iconic actress would be amazing.
Penny finally decides to ditch the role and go back to working in the Cheesecake Factory. And being the supportive boyfriend that Leonard is, he presents Penny with a car so that she can continue going for auditions.
Penny and Leonard are each other's soul mates, but wedding might not be on the cards for them anytime soon.
"In many ways they are the loves of one another's lives, but they have so much to learn," Johnny Galecki, who plays Leonard, told Australia's News.com.
"Timing is not Leonard's strong suit and I don't think emotional maturity is Penny's strong suit, because she seems to run away from any kind of proposal."
Back on the show, Amy helps Raj set up his online dating profile, and Raj seeks her help to write to a girl.
Season 7 Episode 17 airs Thursday, March 6 at 8 p.m on CBS.
(Edited by Vanilla Sharma)