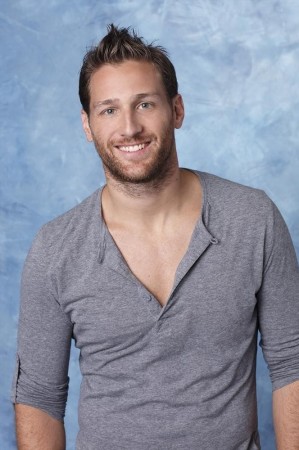 Juan Pablo Galavis came on "The Bachelor" to find love, and after a long journey that involved his heart being broken, the single dad is all set to choose between Nikki Ferrell and Clare Crawley.
The current season of the dating reality show will come to a close on Monday, and rumors indicate that Galavis will pick Ferrell as his final choice.
But, she might not be too happy once she gets to know Galavis' reality, as luxury accommodations and extravagant foreign trips aren't part of his life, a source told Life & Style magazine.
The 32-year-old is reportedly broke and lives with his parents in Miami.
"Most of the money Juan Pablo got from soccer is probably long gone. Money must be tight, because he lives in a three-bedroom apartment with his mom and dad," the source said, adding that he came on the show to make some money.
"The reason he was so interested in being the Bachelor was to make money and become more famous. He's always actively looking for money and work."
Shedding light on Galavis' career, the source said that currently he works as a sports consultant for the Venezuelan Baseball Hall of Fame. He has active work only during baseball season, and monetary situation becomes a bit tight once the season is over.
"During baseball season, he has to travel to different ballparks and try to get Venezuelan players to sign memorabilia he can bring back to the Hall of Fame," the source said.
It is not immediately known if Ferrell and Crawley are aware of Galavis' reality. But the source feels "the winner is about to be very surprised. She has no idea what she's in for."
If rumors are to be believed, this news is not going to faze Ferrell, whose relationship with Galavis is said to have fizzled out soon after the finale of the show was filmed. However, it is not known if he being broke was a contributing factor to the alleged split.
For a while now, Galavis has been accused of coming on the show to find a girlfriend, and not a wife as he claimed. Andi Dorfman, who walked out on Pablo after their overnight date, recently said that the single dad is filled with negativity, and he came on the show for the wrong reasons.
"I think that he was definitely here to find somebody," Andi said during Monday's "Women Tell All" episode. "I think he had that genuine want, [but] I think his version of what he was trying to find was different from ours. In my opinion, I think he was trying to find a girlfriend and someone to date and someone to -- after this is all over -- figure out if it's going to work. And I think we all kind of came here to find a husband."