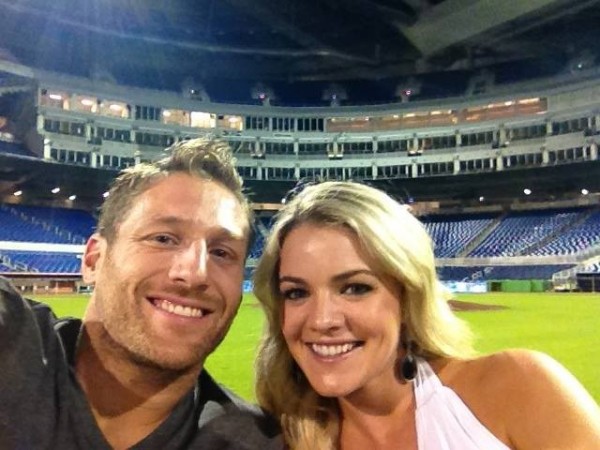 Season 18 of "The Bachelor" might have come to an end but that has not stopped Juan Pablo Galavis from being bashed by the public.
The former Venezuelan soccer player's refusal to propose to Nikki Ferrell after giving her the final rose has sparked speculations that he might be gay.
juan pablo is literally retarded and I think he is gay..

— mak (@Makaylee97) March 11, 2014
Juan Pablo isn't 100% sure he is in love... well I'm not sure if he is 100% straight #gay #questionmark — Brian Nord (@Bnord13) March 11, 2014
While Galavis has not responded to these comments, he defended his decision to not propose, saying he does not know Ferrell properly.
"You go on the show thinking if there's the connection, you propose and get married. But I don't feel the need to propose to somebody if I don't feel it 100 percent. I didn't know Nikki [well enough]. I don't know if she holds silverware well! I want to know more. A lot more," Galavis said, according to Radar Online.
But Galavis' reluctance has become a cause of worry for Ferrell's former boyfriend Ryan McDill, who told Star Magazine that Ferrell is sure to get her heart broken.
McDill feels Galavis has nothing going for him other than good looks, and is at a loss trying to figure out why Ferrell fell for him. McDill, who labeled Galavis as a dull person with no personality whatsoever, also agrees with other 'The Bachelor' contestants who accused the single dad of being self-centered.
"Juan Pablo doesn't care about you at all," McDill warns Ferrell in a Star interview, according to Radar. "He's a total zero, and if you've really fallen for him, this bum will only break your heart!"
It looks like Galavis is already doing that as recent reports indicate that the single dad recently left his girlfriend in tears, after he refused to answer if he has been faithful to her.
During the time the couple was forced to stay apart, Galavis was linked to a number of women. And when the couple reunited over the weekend, Ferrell decided to confront Galavis regarding these alleged linkups.
"Juan Pablo wouldn't even answer her!" a source told Radar. "He evaded the issue, and kept trying to change the subject. Whenever his cell phone would ring, he would step out of the room to take the call. When he finished the conversation, and went back, he flat out refused to even tell Nikki who he was talking to. Nikki was left in tears, and Juan Pablo stormed out of the room."