It might be a unique feeling for Serena Williams to see tennis stars battling it out for titles, while she rests at her home. But, there is a reason, and what a beautiful reason as she is set to become a mother.
One wonders, if she is missing playing tennis, at all. The most important thing for her, at this point in time, would be to welcome her baby into this world.
The tennis superstar broke the internet after revealing that she was around 22 weeks pregnant in April. The word spread like fire, and people soon began to talk about her becoming a mother.
The American tennis player is a proud to-be-mom, like other mothers, posting pictures of her baby bump. If you follow her on Instagram, one would be able to trace her baby bump's progress over the last couple of months as well.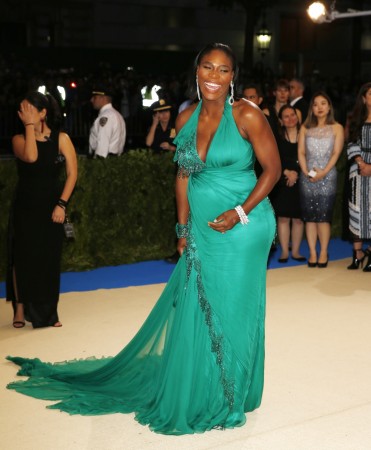 Serena posted an image of her in a brown dress (see below), showing the baby bump, and what made the image special was her wonderful smile that reflected her happiness. It has just been 16 hours since she posted the image, and it has already received 310,613 likes, suggesting her fan following as well.
However, she might have been down when her elder sister Venus failed to win the Wimbledon women's singles title on Saturday. Garbine Muguruza was in her zone, thrashing Venus in straight sets to win the title.
Would the result be different if a fit Serena faced Garbine?