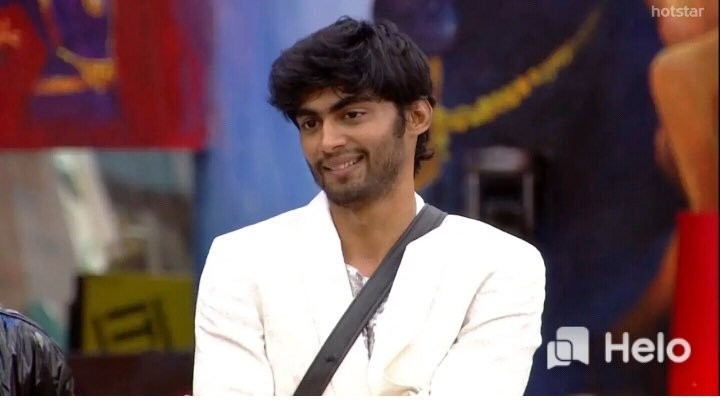 In what could be the most shocking elimination of this season, Tharshan has been evicted from Bigg Boss Tamil 3. Thus ending his journey in the Kamal Haasan-hosted show. It means Mugen, Sandy, Sherin and Losliya will fight for the coveted trophy at the grand finale next weekend.
Tharshan has been the favourite contestant to win the trophy and his eviction has come as a big shock to the fans of the Bigg Boss Tamil 3. His simplicity, honesty and ability to stand by the side of the truth won massive fan following for him. Apart from Tharshan, Losliya, Sherin and Sandy were facing elimination this week.
People were expecting the eviction of Sherin and Losliya, but in the end, the public love seems to have failed to convert into votes as Tharshan is shown the door from Kamal Haasan's show.
He has entered the house with zero fan following, but walking out of the Bigg Boss Tamil 3 house with huge fan following. However, the elimination has not gone well with the fans. Chcck out their response below:
annapoorani: So true! #Tharshan
@TharshanShant is the real winner of this show.. hope he shines well in the future. Waiting for his movies #BiggBossTamil3 #BiggBossTamil #TharshanPeoplesChamp #TharshanTheRealWinner
Jehu: #tharshan ur the real winner its so heard to digest but ur a star love you #Tharsan .
Fake #VijayTelevision #biggboss #endemolshine.
We're here for you #Tharsan
bhanupriya: The way ppl got up to shake his hand n he rchd for all of Dem
#tharshan you are always a sweetheart
Kavin yaarukume Kai kodukala.
Muttal bots, go die #BiggBossTamil3
Ramachandran Murugan: #Tharshan is the coolest person in #BiggBossTamil3 .. he played each and every game genuinely ..#Losilya is not deserved to be there.. #TharshanPeoplesChamp #TharshanTheRealWinner
shagee: @TharshanShant everyone have faith on u ll be the winner this s real success and prizes for ur game way to go don't lose ur confidence keep going best wishes #tharshan #TharshanPeoplesChamp #TharshanTheRealWinner
Ciniflix: #Tharshan is a true winner! But he will definetly win outside with movies and peoples love. We got an actor like Prabas for Tamil Cinema, for big budget & stylish movies, tall and handsome. Best wishes, you will definetly rock. #BiggBossTamil3 #BiggBossTamil #TharshanPeoplesChamp
Venkatesan S: #BiggBossTamil Yen big boss thrashan nallavan kaitniga TV LA I love #thrashan enaku romba pudikium Big Boss is cheated #Guru nandha also Cheated. Romba kasitam iruku #BiggBossTamil
A.K.Bharath: The care for him s genuine.. Beyond winning.. Every one care for his future.. His wellbeing.. The unconditional love.. This is genuine.. In the entire season.. Indha title.. Sila contestants oda manipulations.. Artifical trend ellam chumma #Biggbosstamil3 #Biggbosstamil
Rakshitha: #BiggBossTamil title is not gonna impact the life except the winning money. Its all the fame u got through this show. Utilize it wisely unlike Oviya.
@TharshanOffl #BiggBossTamil3
Sùjith: They wanted #Losliya to get eliminated n voted fa #Sherin fa dat but it has backfired n sent #Tharshan out
Ravi: Looking at the audience response to Tharshan, and making a legend like Kamal twirl with embarrassment, I realise how thick skinned Vijay TV must be..... Ruthless #BiggBossTamil3 #BiggBossTamil