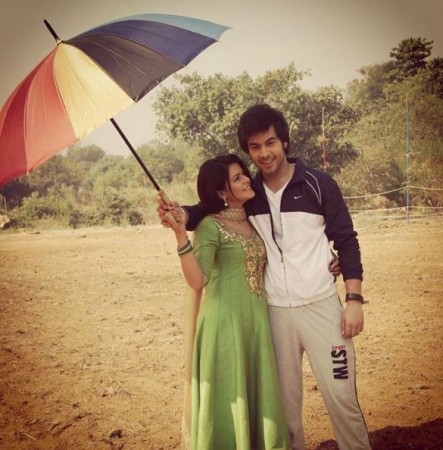 The makers of "Thapki Pyar Ki" have been keeping its viewers engrossed with interesting twists and turns.
While the show revolves around Thapki (Jigyasa Singh) and Dhruv's (Ankit Bathla) love life, the bond between Thapki and Bihaan (Manish Goplani) will grow stronger in the upcoming episodes.
According to a Telly Chakkar report, Thapki, who left the Pandey nivas along with Bihaan, will realise that the latter can't stay without his family. Thapki will make an effort to talk to Vasundhara (Jaya Bhattacharya) and clear the misunderstandings. However, instead of appreciating her efforts, Vasundhara will insult Thapki and throw her out of the house.
While Dhruv will also misunderstand Thapki, Bihaan will continue to support her. This will make Thapki realise Bihaan's true love for her.
Manish told the web portal that he can't reveal much regarding the upcoming sequence. "Hope that such track will happen soon, but won't reveal much," Manish said.
While the viewers love Thapki and Dhruv's chemistry, it would surely be exciting to see the budding love story of Thapki and Bihaan.
Meanwhile, in the recent episodes, Thapki was declared dead by the doctors after she consumed a glass of milk, which was poisoned by Shraddha. However, she was saved by Bihaan.
While Bihaan insisted that she should reveal the truth in front of the family, Thapki refused to inform them, as exposing Shraddha and her involvement in attempting to kill Thapki would leave the family heartbroken.