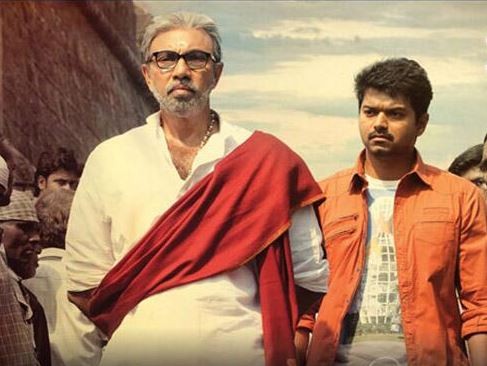 After a series of delays, Vijay starrer "Thalaivaa" has finally been given a green signal for its release in Tamil Nadu for Tuesday, 20 August.
Confirming the news, the film's distributors Vendhar Films in Tamil Nadu tweeted, "'Thalaivaa' finally releasing on Tuesday." Further, trade analyst Sreedhar Pillai even stated that the film will finally be screened on the said date in theatres.
"#Thalaivaa - All decks cleared 4 Tuesday (Aug 20) release in TN. No special shows, as it is not a public holiday. Booking in 'plexes 2 start," Pillai tweeted.
The Hindu reported said that the film's producers were unwillingly to comment on the settlement which had been reached for the film's release in the state.
The political thriller which was initially set to hit screens on 9 August had faced several discrepancies after a political outfit issued threats against its release in Tamil Nadu and Puducherry to theatre owners.
Despite several advanced bookings of "Thaliavaa", it could not be released in the state as the film was said to have carried politically controversial elements.
In an attempt to stage the displeasure over the non-release, the film's team had decided to go on a hunger strike. However, the unit was denied permission for the strike.
"Thalaivaa" which is about a common man who is forced to take the law into his own hands to protect a group, has mostly received positive reviews and fetched good returns in other states where it has been released.
The release issue of the 70-crore budget film is reminiscent of Kamal Hassan's struggle earlier this year while releasing his controversial film "Vishwaroopam". The film was banned in several places fearing it would cause religious outrage.