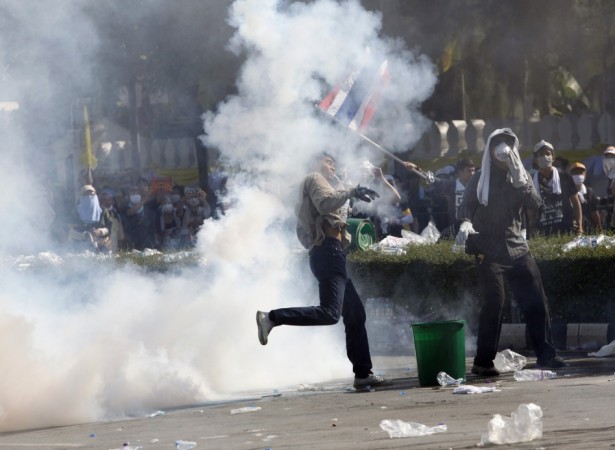 After Thailand had touched the peak of political tension marked by weeks of angry protests against the government, the country's main opposition party has announced on Sunday that all its MPs would make an exit simultaneously, taking the crisis to a new level.
This comes as the anti-government protesters, who are poised to overthrow the current government headed by Prime Minister Yingluck Shinawatra, were preparing for another major rally in the politically unstable Bangkok.
Street protesters, backed by opposition, have been creating unprecedented level of chaos in their demand for PM Shinawatra to step down. Ms. Yangluck, who has proposed a referendum on the country's crisis, has been accused of being a puppet ruler of her brother and former PM Thaksin Shinawatra, who had been overthrown in a military army coup in 2006, after being convicted of corruption.
Suthep Thauksuban, the leader of the mass protest and a former deputy PM, has conceitedly denied any dialogue and has called for a final motion to dethrone the leader as pressure mounts on the government to step down. This comes even after PM Yingluck has insisted she was ready to dismantle the parliament and hold new elections, while unrest in the street have inundated the country for days.
The protesters have demanded that the current government be dissolved and be replaced by an unelected "People's Council".
"We decided to quit as MPs to march with the people against the Thaksin regime," Democrat Party lawmaker Sirichok Sopha said, in a televised address. All the 153 members of the oppposition Democrat party, which is also the oldest in the country will resign.
The opposition-backed protesters have mainly alleged that Yingluck's government is controlled by her brother Thaksin, who is presently in a self-imposed exile after he was ousted for political notoriety 7 years ago.