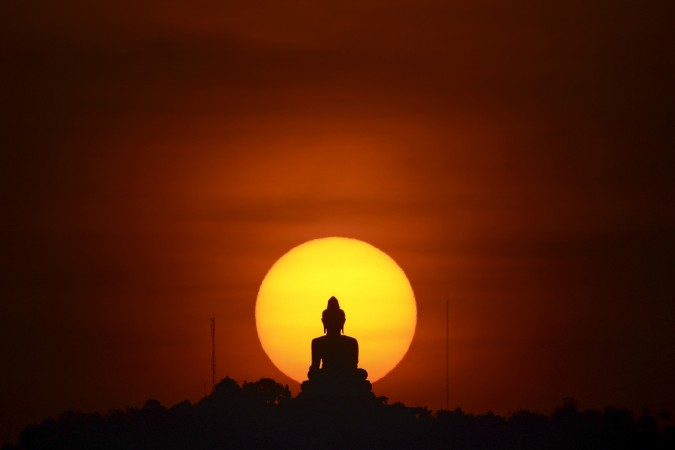 The passing away of Thiland's King Bhumibol Adulyadej, the world's longest-serving monarch, has left the country in mourning. The country is officially in a 30-day period of mourning and it has been reported that some events across the country have been cancelled as a mark of respect.
If you are travelling there for work or as a tourist at this point here are a few things that you should know. The government has asked that entertainment and loud music be cut down during the mourning period.
One of the biggest tourist attractions has been the Full Moon Party, a monthly all-night beach party, which takes place on Koh Pha Ngan Island. The October 17 party has been cancelled following the King's demise. The Morissey concert scheduled for October 18 and Big Bang Made (VIP) tour in Bangkok has also been cancelled. Other concerts that have been postponed include the Modern Dog band set at Muang Thong Thani, Nonthaburi; ETC Journey Concert in Bangkok and the Thailand Music League concert at Muang Thong Thani on Oct 22.
Some other major tourist attractions like the Illuminated Boat Procession in Nakhon Phanopm, the Yi Peng lantern festival in Chiang Mai and the Amazing Elephant festival in Surin, have also been cancelled or postponed. Restaurants and cafes will be open for business as always. Thai media reports that the alcohol control board has stated that alcohol will be sold between11am-2pm, from 5pm-midnight. It will not be sold on Sunday or Wan Ok Phansa. Shopping malls and beaches will be open as of now.
As a mark of respect, tourists are being advised to wear black or somber clothing. They should also refrain from discussing politics at this sensitive juncture say travel advisories posted by numerous governments. The British Foreign Office on its website posted a travel advisory for Thailand stating, "You should respect the feelings and sensitivities of the Thai people at this time. Particularly during the first 30 days of the mourning period, some entertainment venues, including restaurants, bars, and clubs may be closed or operating on restricted hours. You should wear dark-coloured sombre and respectful clothing when in public and behave respectfully when in public areas."
The Tourism Authority of Thailand has stated tourist attractions will be open as usual with the exception of Wat Phra Kaeo (Temple of the Emerald Buddha) and the Grand Palace, as they are the venues for the Royal Funeral Rites. All transport, banks, hospitals and other public services are said to be operating as usual. Tourists have been requested to carry on with their travel plans as usual.