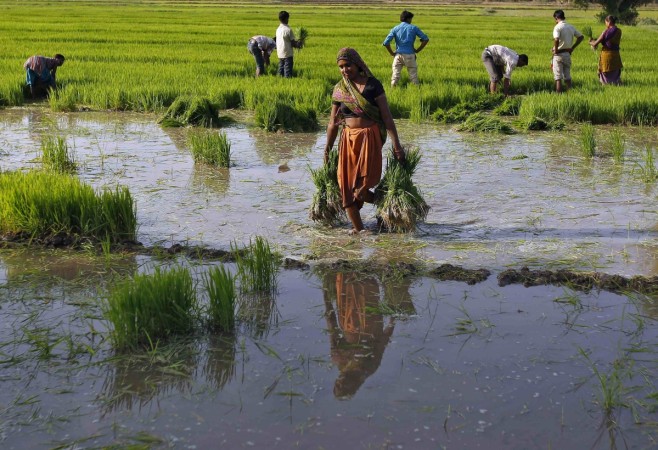 Followed by irregular and delayed monsoon in India; Southeast Asian country Thailand is set to regain its status as the world's top exporter of rice. Thailand's exports volume has breached India's exports volume this year.
Rice exporters in India have predicted that foreign sales might drop to 8 million tonnes in 2014-15 due to delayed monsoon.
Due to the strengthening of the Thai currency to seven-month high and surge in domestic price during off-harvest season, the price of Thai rice is expected to rise by $10 to $15 in the next few months. Thai baht gained 0.4 percent to 31.993 per dollar on Monday. Moreover, the currency has strengthened to 31.9 from 32.4 against one dollar this week.
According to Thai Rice Exporters Association, rice exports touched 5.2 million tonnes versus India's 4.5 million exports and Vietnam's 3.2 million tonnes respectively. The Thai Rice Association members opined to the nation that, Thailand could export up to 9 million tonnes of rice in 2014.
"It is a good opportunity for Thailand to manage its huge stocks at competitive prices," Reuters quoted Kiattisak Kallayasirivat, managing-director of Bangkok-based Novel Agritrading Co Ltd.
Between 9 and 16 July, the cost of 100 percent grade B Thai white rice rose from $432 per tonne to $443. The value of 5 percent Thai white rice has surged from $410 per tonne to $427 versus $410 per tonne for Vietnamese rice.
Meanwhile, Thailand has plans to transport 5-6 lakh tonnes of rice from next month. "Thailand will be able to fetch higher prices now that we have concerns over supplies from India and better demand. The increase in price will reduce their losses to some extent,'' Reuters quoted Singapore-based trader.
Thailand sold five percent broken rice from its stocks for $360 per tonne, on a free on board (FOB) basis in 2013, but currently this same rice is being sold at $395 a tonne. Meanwhile, India is selling five percent broken rice at $425 per tonne FOB against last month's price of $410 to $415 per tonne.
"Certainly Thai exporters will gain from India's loss. The quantum depends on how monsoon pans out in next two months," Reuters quoted Delhi-based dealer.
On the other hand, Duangporn Rodphaya, director general of Thai Commerce Ministry's Department of Foreign trade opined that Thailand's exports of rice could hit 10 million in 2014, near a record of 10.6 million tonnes sold in 2011.
He added that the Thai government has planned to export some rice soon rather than waiting for the completion of warehouse inspections.